10 reasons for choosing an online video platform
Last updated: 20 February 2023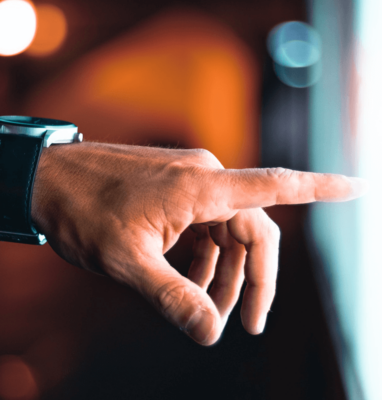 Today, video is strategic for companies, publishers, sports, broadcasters, events, education, health care and governments. If you want to connect with your audiences, you need a professional video service that will help you achieve your goals.
There are various online video platforms. The most known are YouTube, Instagram, Snapchat and TikTok. We call these social video platforms. You can use them in your marketing strategy, but they can also work counterproductively. For instance, if you want to monetize your media. Or if you want to keep viewers on your site or app.
To professionalize your marketing and start monetizing your media, you also need a professional online video platform. There are many offerings, some that are almost free and others that are quite complicated. Here's how Jet-Stream stands out, according to our customers.
What is an online video platform?
Online video platforms give you powerful strategic, commercial, and marketing video tools. Using these, you can manage, publish, protect, analyze, and brand your media, whether these are videos or live streams. Most online video platforms offer a video player, a video management system, and analytics.
Video is complex technology, and video platforms make things easier. To give you easier tools, they tend to filter away access to important control over video quality, distribution, customization, and data. You won't be able to break out of their workflow and optimize your operation, quality, performance, and service. And then you are stuck.
Also, most online video platforms outsource their infrastructure to a generic cloud, which is not optimized for streaming, resulting in average performance. They tend to use a single CDN, which limits your global reach, performance, uptime, and scale. They can offer you so many great features. However, when the videos don't perform, it's your reputation that's on the line. That's why our customers selected Jet-Stream as their OVP.
1) A strategic partner
Jet-Stream was founded in 2003. Our roots in online video date all the way back to 1993 when we first began publishing videos on the web. In 1994, we made history by producing the world's first-ever live stream. Keep in mind, online video platforms didn't even exist until 2005, which means we have a 12-year head start on any other OVP out there.
We are the strategic partner OVP to our customers, who are publishers, broadcasters, enterprises, sports, events, health, education, and governments across Europe. For almost 30 years we have supported our customers with their online video strategy, business case, workflow, and operational consulting.
There's one thing we learned in these 30 years with the most demanding customers: every customer case is unique and requires its own workflow. However, building a custom technology stack per case does not scale and is expensive to build and maintain. But common OVPs don't offer the openness, and flexibility to support all these cases.
And so, we put our collective knowledge to the test and created a platform that truly raises the bar. With Jet-Stream Cloud, we've combined standardization with a level of openness and flexibility that allows it to adapt to an expansive range of needs with minimal operational effort and cost.
We're not just an OVP that offers advice – we're a team of experienced online video specialists who have built an online video platform from the ground up: a high-end, standard solution for bespoke workflows.
Rely on our expertise, 24/7.
2) A reliable, broadcast-grade fundament
In our vision, an Online Video Platform is much more than just a video player, a video management system, and analytics. Virtually all online video platforms are software houses who outsource to generic clouds. Jet-Stream takes this to a new level.
Video Cloud
At the core of Jet-Stream's OVP is our own high-performance streaming cloud that ensures seamless playback of 8K video and never-failing accessibility. Because when it comes to delivering quality content, the show must always go on. While regular OVP's offer 99.9% uptime, Jet-Stream routinely exceeds 99.999%. We call this broadcast grade.
Multi CDN
To offer a global scale, we've integrated 8 additional CDNs. This upgrade guarantees a noticeable improvement in performance, even in the most remote locations, and provides a much higher uptime and much higher scale.
The outcome of this integration is nothing short of remarkable. With 100% uptime, 8K streaming capabilities, and the ability to reach millions of users, even the Middle East, Africa and China, we've established a stronger foundation for your online video platform service. No matter where in the world your audience may be, you can expect excellent performance across all continents.
3) An open architecture, for flexibility and control
Unfortunately, most online video platforms strip away your control over video quality and limit your options for distribution, security, and data. You'll quickly hit a dead-end, with their pipeline dictating your workflow instead of the other way around.
Mix. Award winning.
With Jet-Stream, you're able to mix and match workflow components and go beyond regular video platforms. Start using our easy tools, tune these and mix them with your own services.
Easy: Take advantage of the simple VMS, player, and analytics built right in and you'll be up and running in mere minutes. With just one click, you can start streaming. Jet-Stream is more user-friendly than any other OVP, but that's just the tip of the iceberg.
Smart: Here's where the magic starts: at any point in the workflow, you can tune quality, origins, CDN distribution, and security, customize the player with easy tools, and dive deeper into analytics. That's how you can create bespoke high quality branded video experiences in minutes. This is the future of video, beyond the constraints of traditional online video platforms.
Expert: Integrate your own VMS, manage users and rights, connect encoders, and remote origins, manage Multi CDN distribution, and integrate portals, players, DRM, and third-party analytics. And create ultimate pipelines that 100% accommodate your needs.
The results: start small, create advanced video workflows in minutes, not months, and break out of the fixed black box workflows of regular OVPs. Create competitive video services that go beyond regular OVPs.
4) Media quality
Video quality on the web has surpassed digital cable TV. Today, you can enjoy 4K HDR content with the immersive sound of Dolby Atmos.
Jet-Stream already supports up to 8K video streaming, thanks to its own high-performance cloud. You can even bypass our transcoding services and deliver your original footage, unaltered, in its original, pristine quality straight to your viewers, with HDR, surround sound, and even Dolby Atmos. Our transcoding services empower you to encode and live stream videos in stunning 4K quality, specifically optimized for fast-paced, high-motion content like sports.
True adaptive bit rate streaming, transcoding and player intelligence for videos and live streams guarantee the highest Quality of Experience: the video automatically and fluently adapts to the end users' screen size and bandwidth, without any buffering.
Does your OVP support these qualities? Or will you stay behind the industry at just 1080p with stereo audio and maybe even with poor QoE progressive downloads instead of true adaptive video delivery?
5) Analytics
To optimize your video strategy and report the success and trends, you need analytics. Virtually all Online Video Platforms started as VMS and Player vendors, without owning the underlying cloud and CDN infrastructure. So, it made sense for them to use their player to collect user data for analytics. This limits you to their player. And, there is no guarantee that all client-side data gets collected. Ad blockers can severely limit the reliability of data collection. Therefore, the question is – how reliable are your statistics?
Also, many analytics services, including Google Analytics, and many online video platforms, use sampling. They collect and process just a part of the viewing data, and then extrapolate this. This can result in fuzzy data, instead of factual data. So, how accurate are your stats?
Another concern is data protection. Most online video platforms use third-party clouds or services to process your data and host your statistics. Since video streaming is strategic, logs and analytics contain strategic, competitive sensitive data about your service. Think – who do you trust with your data?
There's a fourth concern, which is compliance with European GDPR laws. Virtually all OVPs are U.S.-owned or use U.S.-owned cloud and CDN services. Storing data that contains personal data (this includes logs and statistics) with companies that have a U.S. link is illegal. Even when the data is on EU soil.
Luckily, Jet-Stream comes from a different angle: we started with European infrastructure and then added applications such as VMS, player, and statistics. Since we operate our own cloud and have deep integrations with CDNs, we rely on access logs for analytics. This source of data is 100% accurate and cannot be blocked. We capture every view, and use 100% data, without sampling.
In our open philosophy, you should be able to use third-party video players too, and stream Icecast streams, where you can't run a software player in a playback device. Building a dependency on a video player for statistics is in this architectural philosophy a bad idea. However, thanks to server-side data collection, you can use any mix of playback software and hardware, without any impact on the data and the analytics.
Jet-Stream offers both easy and smart analytics services. If your use case needs further data processing, you can tap into our log streams and APIs. So, you can get video usage data in the systems you already use.
Because we control the entire infrastructure, all data is collected, processed, and securely stored in our own cloud. Your information is yours and yours alone, and we never share it with anyone outside of our organization. We take privacy seriously and have even received a stamp of approval from the European Data Protection Supervisor through a GDPR compliance audit. In fact, they trust us enough to use our platform for their own streaming services.
With Jet-Stream, you can rest easy knowing that your data is incredibly precise, and your content-related decisions are based on hard facts, not assumptions. We never lock you in with players or analytics, and actively work to protect both your data and your business.
6) Branded, interactive player
Video is marketing, and branding is key. You invest to get users to your website, app, or portal, and then you want to keep and engage each viewer or create a video journey. You may even want to convert a viewer into a lead, a subscriber, or a paying customer.
Jet-Stream Privacy Player Pro is a professional HTML5 video player that lets you fully customize the look and feel to match your brand identity, or that of a sponsor. The player runs in all modern browsers, and on IOS and Android too. Of course, with all the interactive features, regardless of the device.
But there's way more. With Jet-Stream, you can take your video services to the next level by offering multi-language audio, subtitles, thumbnails, custom poster images, play buttons, logos, and dynamic interactive overlays with clickable links. This allows you to create a rich, truly immersive and engaging experience for your audiences.
Integrating Privacy Player Pro is a breeze: use an iFrame, or Javascript. The latter lets you automate publishing and enables deep integrations with a 2-way interactive API so you can synchronize web media and overlays and control the entire player from your site.
Other great features are true adaptive bit rate streaming, playlists, a built-in recommendation engine, 4K, 8K, and 360° VR support, Airplay, Chromecast, live streaming, Icecast radio streaming, and mid-stream multi-CDN switching.
You are also free to use third-party players if you need custom code or support Smart TVs. There's no lock-in.
And there's one more thing: many Online Video Platforms charge a fee per 1000 play starts. Jet-Stream Privacy Player Pro is bundled for free, with unlimited use.
7) Advertising options
You may need video in your marketing mix, or for non-commercial offerings. But what if you want to monetize your video service?
Jet-Stream Privacy Player Pro fully supports the IAB VAST standard for video advertisement integration. Simply connect to your ad vendors' VAST service and you're done.
But there is a problem with advertising and that's called privacy. 3rd party data is being blocked, so targeting is much less effective. And this hurts advertisers' business a lot. And since they will pay less per CPM, it hurts your business too. So, how is your online video platform dealing with this trend?
Jet-Stream is the first to introduce Contextual Video Advertising. We automatically collect technical contextual metadata about the video, the viewer, and the viewing environment. You can add describing contextual metadata tags to each video and select IAB advertising categories too. Per view, we share the entire set of data (while protecting the users' privacy) so advertisers can precisely target. This is good for business. One more thing: contextual video advertising is bundled for free, so we don't eat into your CPM with player licenses.
8) Security
If you want the world to watch your media, put it on social (video) platforms. As soon as you want to work with a professional Online Video Platform, chances are high that you want to control who may access your videos, and who may not.
Many Online Video Platforms use security through obscurity. If you don't know the link, you can't watch the video. But finding a link is very easy. Many video platforms are wide open and let end users download videos and deep links to videos. That can be extremely painful and can hurt your image and your business if you host sensitive media, job interviews, medical media, corporate videos, internal training, copyrighted content, and licensed content. We believe that you deserve better protection.
With Jet-Stream, you have the power to protect individual videos with password protection that's strictly enforced. You can also restrict access to specific geographic locations and create custom country groups in real time. Plus, you can lock down individual videos and control which viewing requests are allowed through URL signing for your apps, portals, and websites. And, of course, all of these processes can be automated for a secure and scalable video service.
9) Easy VMS and open VMS architecture
Video is almost never a standalone service. You probably already are working in an editorial software suite, and you're not waiting to manage multiple video management service portals, streaming hosting screens, podcast hosting screens, live radio tools, CDN login screens, and several analytics portals. More systems mean more complexity, which leads to more frustration, more time, and more costs. Unfortunately, it is the case with most online video platform services: they dictate to use their built-in VMS and you will be running multiple screens and logins to manage your analytics, videos, podcasts, radio channels and tv-streams.
Jet-Stream offers a complete, unified, easy-to-use dashboard for everything video: VMS, asset management, live stream management, transcoding, security, player, and analytics. The interfaces are intuitive, and let you create advanced video workflows in minutes. Moreover, you can create users, set rights and integrate backend systems and portals.
If you already work with a CMS, or if you want to build a multi-title environment, you can easily integrate Jet-Stream into your existing workflow and create smart pipelines from multiple CMSes to Jet-Stream to multiple portals and apps. With Jet-Stream, you can take advantage of our white-labelled environments, where you can easily create and manage multiple isolated accounts, each with its own custom workflows and integrations, as well as separate statistics and usage reporting.
With Jet-Stream, life is made simple if you require a single environment, and it's even better if you're looking to run complex workflows.
10) Cost control
Running a professional video service can become costly. The business model of virtually all video platforms is to get you on board at a low price. And then, to upsell you to an expensive enterprise package, with expensive rates for transcoding, storage, traffic, and play starts, plus an expensive support package.
Jet-Stream's core mission is to help its customers offer a high-end professional streaming service, at the lowest possible costs. We offer transparent and competitive rates and easy bundles that help you budgetize your service.
Smart Multi-CDN load balancing algorithms choose the cheapest path while guaranteeing uptime and performance. You have full control over transcoding quality and costs, which means you also have better control over storage and traffic costs. This alone reduces our customers' traffic costs by 40%.
But the largest cost saving is in operations. Thanks to the open architecture design and the easy-to-use interface, you can build video services and workflows in minutes. Without the need for expensive experts. This slashes your operational costs and gives your team the time to focus on the content, the marketing, and the monetization. The overall costs can drop by 50%.
Online Video Platform or Video Orchestration Platform?
Maybe we should call ourselves a VOP, a Video Orchestration Platform, instead of an OVP. It is designed at a higher level, for better performance quality and control, over workflows and costs. Thus, making life easier and your video strategy more successful.
Choosing the right Online Video Platform
If your use case is straightforward, and you don't expect it to become more advanced in the near future, there are many online video platforms to choose from. If you want to get ahead of the competition and offer a higher performing, higher quality video service, that is future-proof, please contact us. We're here to help.

What can you expect from Jet-Stream?
We will begin by setting up a live video call from our studio. This will give us the opportunity to get to know each other, listen to your dreams and ambitions, as well as the hurdles you've faced, and present Jet-Stream to you. We'll discuss your strategy, business needs, and specific use case, and propose the best and most cost-effective workflows to help you achieve your goals. We'll even provide you with a free trial account and assist with setting up and publishing your first videos if needed. Our team will offer tips to optimize your service and streamline your workflow. And then, you are ready to fly Jet-Stream.