7 tips for publishers to make money with VOD streaming
Last updated: 14 February 2023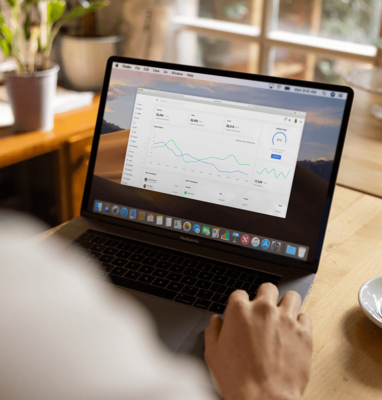 Streaming is the hot new thing that is taking the world of entertainment and journalism by storm. Many publishers are diving in and trying to get a slice of the pie, but most don't know how to use it. Explore the limitless earning potential of the streaming industry. Learn how publishers can make money with streaming in this digital age:
Use programmatic advertising: Use automated systems to place targeted ads, increasing the relevance and effectiveness of ads.
Analyze metrics: Regularly track and analyze metrics such as views, engagement, and conversions to make data-driven decisions and improve your monetization strategies.
Utilize contextual advertising: Target ads to specific content and topics, increasing relevance and effectiveness.
Experiment With Different Ad Formats: Try to use different ad formats so that you can maximize your earnings. Some of these formats include pre-roll ads, mid-roll ads, post-roll ads, and overlay ads.
Monetize Long-Form Content: Long-form content can provide more opportunities for advertisements, resulting in higher revenue.
Offer ad-free subscription: As some viewers may find ads annoying, an ad-free subscription can be a major benefit for these customers. By providing a premium, ad-free experience, you can appeal to viewers who are looking for a more seamless and enjoyable viewing experience.
Cross-Promotion: Make use of cross-promotion by promoting other products and services offered by the publisher, such as books, magazines, or events.
The key takeaway here is simple: be smart, and original, and don't be afraid to try new things. While the online video business is still very young, it's evolving rapidly and growing every year. In other words, now is the time to get in on this and make money with streaming —or risk getting left behind!
How does streaming with Jet-Stream increase your revenue?
1. Various Monetization Options
We offer support for various monetization methods, including ad-supported video on demand, subscription video on demand, pay-per-view, FAST, and hybrid models. That means you have the flexibility to choose the best revenue model for your business and launch multiple income streams using Jet-Stream's technology.
2. Contextual Advertising
Enhance your targeting efforts with the introduction of contextual video ads, resulting in reduced CPM costs for you.
3. Improved User Experience
Our innovative technology provides a high-quality, seamless streaming experience for viewers, which can help increase user engagement and drive more revenue through increased viewership.
4. Increased Engagement
By providing a more interactive and engaging streaming experience, we can help increase viewer engagement and drive additional revenue through increased user interaction and increased time spent on the site. Since our Privacy Player Pro also supports 360° VR video, you can easily share also virtual events.
5. Access to a Larger Audience
Our content delivery network provides the ability to reach a larger audience, both nationally and internationally. Thus, allowing you to monetize your content to a wider audience, resulting in increased revenue. Make money with Jet-Stream – request a personalized demo and try it out with a free trial account today!