A Smarter Live Sales Strategy
Last updated: 29 November 2021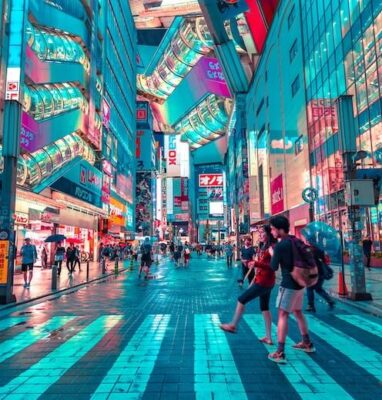 Tips for e-commerce live streaming
There are great expectations for Live Sales, the latest trend among (online) retailers to advertise and sell their products via live streams. What is live sales? You can compare it to Tell Sell, but online. What will your live sales strategy be? You hear many fantastic stories, but what is really true? And where are the risks? What is a solid strategy?
Regular web shops
E-commerce websites are digital catalogs where you can search, browse and buy. Attractive texts, images, sometimes a video, recommendations and a big buy button. Efficient, but also a bit boring. The product doesn't come alive. It doesn't offer an exciting shopping experience.
Video converts
It is well known that video does provide that rich experience, and therefore it converts better. By showing a product, by showing how it works and by discussing its benefits, you realize better sales results.
Live streaming is hot
Live video is hotter than ever: live makes the buying process a special experience. You are watching now, it is exclusive and exciting. You are part of a club experiencing something. The urgency to respond to a call-to-action is much greater. The fun factor also plays a role: the broadcast is entertainment. Happy and enthusiastic people buy faster and become more engaged with your company, your story and your product.
Millions per broadcast
Asia is ahead with Live Sales. Influencers stream live, commissioned by retailers. They are turning over millions per broadcast. The public loves it. It's a new source of income for the influencers. It's a great driver for online retailers. Live Sales does not always have to be commercial, by the way. You can also think of charity campaigns.
Pre-recorded or live?
You can record a video in advance and stream it pseudo-live. The advantage is that you can prepare the broadcast and take out mistakes. But the charm, spontaneity and excitement of real live falls away, and that is precisely the power of Live Sales: people are really involved if you stream live. So the preference is definitely for real live.
Arrange a good studio
A broadcast with a smartphone from your office or warehouse is quite different than a professional studio with professional equipment. It sounds expensive, but the technology today is very accessible and can be operated by 1 person. You can set up your own studio, or rent one. Work with a video specialist anyway: the technique must be good and should not get in the way.
Do you use an influencer or your own presenter?
How you further organize your Live Sales strategy depends first of all on your own reach. Suppose you have little reach, then you can work with one or more influencers. They can bring your company, your story and your products to the attention of their audience. They have reach. And often they are enthusiastic people who are used to being in front of the camera.
If you already have reach, then it makes more sense to put people in front of the cameras yourself: after all, they become the face of your company. In this way you do not become dependent on third parties, and you can completely determine the tone of voice and appearance. Those people make the difference: it's all about their charisma and enthusiasm whether your audience will leave or become enthusiastic and take action. Use your mailing tools, your social reach and your website to get your broadcasts to the attention of your audience.
How to deal with social media?
Social platforms offer low-threshold access to live streams. Influencers have great reach there. It therefore seems obvious to use these platforms. But there are also risks:
What content is allowed and not allowed?
Social platforms do not allow all content. LinkedIn, for example, seems an ideal platform for B2B sales. However, LinkedIn Live does not allow sales and pitches. Facebook and Instagram are very conservative in what products are allowed. In addition, automatic filters on YouTube and virtually all other social platforms check whether you potentially use rights-protecting music. You run the risk of having your stream thrown out, or even be thrown off the platform permanently.
Who owns the community? Who does the data belong to?
Social platforms help you build a community around your business and your products. They know exactly who your audience is, for you they remain anonymous viewers. It is the platforms goal to keep your audience on their platform as much as possible. Social platforms draw more visitors away from your site than they bring in. So you build value for them, and not for yourself. You want to build your own community instead: collect email addresses for example.
Who is doing the selling?
And who is grabbing margins? Live sales on social platforms offer a buy button, but do not let you offer your own shopping experience. Are you sure you want to share your data like sales revenue, popular products and target groups with a third party? What if they start capitalizing your community themselves? Or what if they use your data against you, together with your competitors?
A smarter Live Sales strategy
Live Sales has a lot of potential. With the right strategy you can achieve greater sales and engage your audience, both now and in the long term. Our tip is to use social media, mailings and your own website's reach to get exposure for your live broadcasts. Let the platforms work for you, instead the other way around. Teasers, short live streams, possibly together with influencers, to generate traffic to your site. You do the actual Live Sales on your own site, in cooperation with a professional streaming company, with a live video player that you can easily integrate with your shop.
Why Jet-Stream?
Strategic streaming partner for strategy, business case, workflows and technology;
Independent worldwide streaming platform for millions of viewers;
No content filtering, no censorship;
Professional live streaming without technical barriers;
Smart video player for integration with your webshop;
Your community, data and sales remain yours;
Your streams only on the sites you want;
Restreaming to popular social platforms;
Automatic social promotion tools;
Automatic lead generation tools.
Shall we schedule a video call? Then we can discuss your plans, go through all the options and give you a demo of our streaming platform. We'd love to help: welcome@jet-stream.com | +31508003311