Developments in the streaming industry
Last updated: 3 October 2023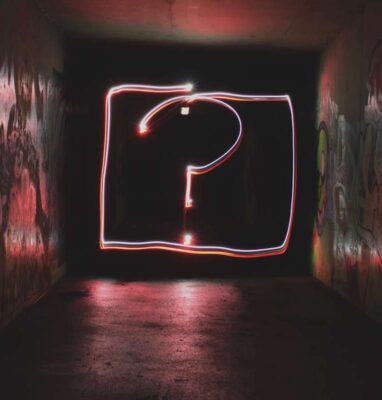 October 2, 2023 marked the exact 20th anniversary of the founding of Jet-Stream, with a mission to make the web more scalable and professional for video services. Here you will find a blog by founder Stef van der Ziel about the current developments in the streaming industry:
Disruptive
1994: "Streaming will revolutionize the broadcast world within 10 years!" we exclaimed after our first live stream. It took a bit longer, 20 to 25 years to be precise. Streaming has indeed had a huge impact, not only on broadcasters but also on our lives. Streaming killed the TV star.
Eyeballs
We are spending more and more time behind screens, and we are consuming videos instead of text to an increasing extent. In addition to professional streaming services, we enjoy watching short entertainment videos on social media. And internet video is also being used more professionally for meetings, education, and training.
It may sound strange coming from someone in the streaming industry, but don't forget the real world around you 🙂 Screens are not everything. Keep meeting people, go to the office more often, and get out more.
Fast OTT vs. slow broadcasters
OTT (Over-The-Top) players are fiercely competing in markets that were previously dominated by broadcasters. Broadcasters are not even seen as serious competition by the OTT players. They are waging a "war" with each other on the broadcasters' turf, as broadcasters are too focused on themselves and each other, instead of adapting to the rapidly changing environment and consumer behaviour.
Social platforms
Furthermore, there is significant competition from social platforms that used to compete with text, then images, but now primarily with video to capture consumers' attention.
Business Models
The OTT players are mainly large American companies with deep funding. With big titles, in-house content production, and heavy marketing, they cater to consumers' demand for on-demand content. Their primary revenue model is recurring subscriptions. These companies are not necessarily profitable, which is why they also explore ad-supported models and diversify, such as offering games.
Targeting
The social platforms are mainly American and, increasingly, Chinese companies that facilitate user-generated content and capitalize on continuous scrolling through short entertainment content interspersed with ads. Their revenue model is targeted advertising, which is under pressure in the EU due to privacy regulations.
Not so FAST
In the USA, the FAST (Free Ad-Supported Television) model is becoming more popular. In the EU, this hasn't gained traction yet. Essentially, it involves making VOD (Video on Demand) libraries linear and relies on advertising for revenue.
Algorithms
The common thread among all these players is that they are well-funded, have global ambitions, and work in a data-driven manner: algorithms determine what you watch, which ads you see, and even the scripts of films and series, all with one goal in mind – to keep you watching so that you and/or advertisers keep paying.
TV Audience is declining
The result of changing consumer behavior is that linear TV is dying out: the already high age threshold continues to rise every year. It may sound harsh, but the TV audience is literally shrinking.
Radio Remains Popular
Live radio remains incredibly popular, mainly because radio does not require visual attention and is therefore popular in cars and workplaces. Live internet radio is growing significantly, but it currently contributes relatively little to revenue, which is expected to improve in the coming years.
Visual Radio streaming
Visual radio streaming is also gaining popularity, as video viewers can now be counted among listeners, which increases reach numbers and, in turn, generates more advertising revenue with higher CPM (Cost Per Mille).
Audio On Demand
On-demand audio, such as podcasts, has also experienced growth. It's still a small market, but a serious broadcaster or publisher cannot do without podcasting in its media mix.
Video On Demand
On-demand video remains the biggest driver, with subscription and ad-supported business models.
Other Markets
Streaming technology is being applied in many other areas beyond television, radio, music, podcasts, and videos. Think about the large gaming streaming market, where most revenue comes from donations. And the broad use of video in the business world, such as live broadcasts of speeches, events, and conferences, knowledge transfer (both traditional education and corporate training), with subscription or pay-per-view models. Audio and video (both live and on-demand) are also increasingly used to support internal business processes, marketing, sales, and external communication.
US vs. EU
There are several interesting differences between the EU and the USA that European players can use to their advancement.
Audio AND video. The American market is strictly divided into television/VOD and radio/podcast services. In Europe, many broadcasters and publishers have integrated radio and TV, potentially attracting a larger audience.
American tech providers are also divided and find it difficult to integrate live and on-demand video and audio into one integrated environment. This presents opportunities for EU providers who can.
GDPR. Data protection is taken increasingly seriously in the EU. This could act as a brake on unbridled (non-European) privacy-invasive data processing and AI-based services.
GDPR effectively excludes storing data with, for example, Chinese and American clouds. Although they are still widely used. However, we see a trend in tenders explicitly excluding such providers because there is no trust in measures such as agreements between the EU and the US and private contracts.
Profitability?
Sometimes the expectations of streaming services and suppliers are too high, and a lot of money is pumped in by investors. Instead of focusing on profitability, the emphasis has been on growth for too long, resulting in selling below cost. This is not financially sustainable. Consumers have benefited from this situation.
But what about consumers of business streaming services? It seemed interesting in the short term to buy cheaply, but many suppliers in our market are struggling. There have already been rounds of consolidation. And reputable players have decided to discontinue their services, with significant consequences for broadcasters and publishers. We expect many more similar steps in the coming years.
Streaming costs
Outsourcing everything to a single system integrator or supplier sounded nice. Prices seemed competitive, but the invoices turned out to be high. Very high. Building, maintaining, and keeping a streaming stack in the air is extremely expensive. And then you have the costs of your cloud, which often exceeds expectations. The promised cost savings on IT resources have also not materialized. Furthermore, it turns out that suppliers are not financially viable. The strategy of outsourcing to system integrators and clouds does not work.
Dependency
And then it turns out that your entire tech stack is built on one provider. That may not make it to the end of the year. Because there is no abstraction layer developed, you're stuck and forced into a migration that you didn't budget for, best-case scenario, it means delaying your roadmap for a quarter to half a year.
Stability?
So, the question arises: how stable are your suppliers, and how long-term can they guarantee that your core mission-critical services will continue to operate?
Questions for broadcasters and publishers
Traditional broadcasters and publishers (or, anyone in the cloud) will now really have to catch up to compete with the power of OTT platforms and social media platforms. It starts with questions like these:
What revenue models do you want to use, and is it sufficient to bet on one revenue model, or do you need to create a mix of subscriptions, advertising, product placement, sponsorship, pay-per-view, donations, or government subventions?
How do you plan to differentiate yourself from the OTT and social platforms?
With which content services and programming do you think you can do that, in other words, where does your relevance lie for the audience, and have you researched and tested that?
Who are the target audiences you want to reach, and do they have the scale necessary to compete?
Is your own region or country sufficient, or do you need to expand internationally?
Or do you think you can build up your company in a certain niche that is interesting for your advertisers?
Is it enough to only deliver television or radio? Or do you need to broaden your offerings to maximize your reach (including live television, live radio, on-demand video, on-demand audio)?
Have you prepared your organization to work data-driven, with measurements, algorithms, and AIs to optimize your reach and offerings?
How can you, as a European player, become data-driven, but within EU norms and values (and legislation) when it comes to protecting your audience's data?
Do you think you can bring in and retain the knowledge to keep up with the rapid innovations in the streaming industry or even take a leading role?
Do you want an on-premises, cloud-based, or hybrid technical strategy? And do you have the knowledge and experience to make the pros and cons of such a strategic technical decision?
Do you have a strategy and organization that gives you sufficient control over your core streaming infrastructure so that you are not dependent on one provider?
Have you critically assessed all your suppliers for their financial sustainability?
Have you critically assessed all your suppliers for their actual GDPR compliance?
Bonus question: What requirements will you set regarding to green streaming services?
How does Jet-Stream respond to these issues?
Higher video advertising revenue
Thanks to cookie-less and contextual advertising innovations with AI-based context data in the Jet-Stream platform, you can fill up to 100% of your inventory with ads, with a high CPM. You earn more than with traditional privacy-unfriendly 3rd party cookie-based solutions. The technology is offered for free, including the player, so no margin is taken from your CPM. Higher income, lower costs, and GDPR compliance. An offer you can't refuse 😊
Podcast monetization: ranking data
Thanks to an anonymized data connection with Triton Digital, all podcasts hosted on the Jet-Stream platform are automatically included in the popularity ranking. This ranking allows you to approach advertisers. Thanks to Jet-Stream's modern statistics engine, such a connection is easy to achieve, without complex integration issues and associated costs.
Subscriptions, pay per view, donations, and sales
Thanks to the interactive API on Jet-Stream's video player, you can place any call-to-action over videos, radio broadcasts, live video streams, and podcasts. These can be lead generation forms and shops, so the audience can pay directly for pay-per-view, subscriptions, donations, or purchase a product. Jet-Stream does not take a percentage of this: all margins are for you.
Protection
Jet-Stream supports with protecting your valuable content. Multiple techniques are included by default, such as anti-deep linking with URL signing, geo-fencing, and password protection. AES encryption and licensing and DRM are also possible, as well as watermarking.
All streaming media in one platform
Live video, on-demand video, podcasts, music, and live radio, even icecasting. You manage everything in one platform, in one API, in one player and in one analytics dashboard. This saves the sourcing of multiple platforms, operating in multiple platforms, and saves a lot of work with different reports. Think of the freedom to suddenly launch theme channels, visual radio, new live channels, new VOD services, new podcasts, and test various revenue models, all from one platform.
Global scale
Attract more audience by reaching the entire world. Jet-Stream is a European cloud with its own CDN. And works with 9 CDNs to ensure that all your content is distributed at the highest scale and performance even in more exotic parts of the world. Multi-CDN is a free integral part of Jet-Stream Cloud. An ideal mix of CDNs ensures scale and performance. Active load balancing per individual viewer and listener ensures extreme uptime. The built-in mid-stream CDN switcher in the player works closely with the multi-CDN algorithm, which always chooses the cheapest path while guaranteeing availability and performance.
Abstraction layers
Jet-Stream OS is a Kubernetes container-based streaming infrastructure that runs on its own hardware, in multiple data centers. This setup makes it easy to migrate to other locations with different providers. It makes the core of Jet-Stream's infrastructure independent of providers.
Jet-Stream OS also has abstraction layers. All smart automation and workflow tools, and all streaming applications are a higher layer compared to the storage, live origin, edge, and CDN layers. This control-plane – delivery-plane philosophy has been used by Jet-Stream since 2009 and makes it much easier to develop, deploy, manage, and scale large-scale streaming architectures.
Jet-Stream applications include transcoding, packaging, security, statistics, and the player, among others. These applications run in containers in Jet-Stream Cloud, and due to isolation and automatic recovery, they create a very stable environment. Additionally, Jet-Stream can use third-party clouds and applications as a fallback and overflow. This provides more control and freedom, and complete independence from providers.
Jet-Stream Airflow Multi-CDN integrates many CDNs deeply with Jet-Stream Cloud: they are integrated so deeply that they appear as edge servers of Jet-Stream itself. In real-time, Jet-Stream can allocate CDNs per customer, based on geography, performance, features, and price, for example. The algorithm chooses in real-time which CDN is used for each viewer, based on geography, uptime, performance, and price. Each customer can also determine in real-time which CDN is used for individual video and stream, providing complete independence from CDNs.
Open architecture: you decide what you do on-prem & in the cloud.
Do you want more control over 'on-premises' services such as origins, packaging, DRM, and transcoding? Or your own player? Your own CDN choice? Your own statistics? Jet-Stream's Mix open workflow orchestration and automation are built-in for free. It allows you to decide which services you set up and manage yourself (or have Jet-Stream do it), and which streaming workflow processes you take from Jet-Stream. You can do everything with Jet-Stream, you can do everything yourself, and all options in between. It allows you to say goodbye to expensive system integrators, put your own ICT team on innovations, say goodbye to extremely expensive generic clouds, and run more services on-premises. That freedom, independence, speed (and cost savings) are unique.
Differentiation
OTT platforms distinguish themselves by offering content in 4K, HDR, and Atmos quality. That is the qualitative limit of clouds and CDNs. However, Jet-Stream Cloud is built for 8K quality streaming, with higher performance and much more stable and faster streaming of live and VOD content. Jet-Stream Cloud also supports extensive multilingualism, both in audio and subtitles in dozens, hundreds of languages, for on-demand and live broadcasts. Together with the extreme uptime thanks to the use of multiple CDNs and active load balancing, these are characteristics of Jet-Stream Cloud that distinguish the quality and reliability of your service from that of OTT players.
Data
To compete with OTT and social platforms, you need to start running on data as soon as possible: which titles perform well? How can programming be optimized? Should videos be shorter or longer? Should scripts, scenes, and scenarios be different? The foundation for these choices is data. You want to be sure of a few things:
The data must be reliable.
This data is highly sensitive to competition and must be well protected.
Jet-Stream Cloud does not use trackers to collect data. Firstly, because trackers are unreliable: the data can be manipulated or blocked. Secondly, to prevent third parties from peeking in. Jet-Stream Cloud collects all data server-side, which is more accurate and protected. Logs from all CDNs are retrieved in real-time, destroyed there, and securely made universal in Jet-Stream Cloud, merged, and made available as a data stream via an API and dashboard. GDPR-compliant, in the EU, by an EU party that removes personal data.
GDPR
Every American cloud will promise to protect your data. But the US CLOUD ACT doesn't care about mutual clauses and agreements, no matter how good they may seem. Your data is simply not safe with American clouds, and they can't do anything about it either. Storing your data in the EU is insufficient. Any connection with an American parent company is sufficient. Jet-Stream is 100% European, with 100% European infrastructure, with 100% proprietary software. All American service providers have been phased out. Of course, American clouds and CDNs can be used, but only with the permission of our customer. It is not for nothing that Europe's own EDPS (European Data Protection Supervisor) has successfully audited Jet-Stream Cloud.
Green streaming
Jet-Stream only works with suppliers that have green power certificates. Our main data center supplier mainly uses wind energy generated in the EU. In addition, they have a very low PUE thanks to top cooling and cold corridors. Jet-Stream uses active tiering for longtail-viral content to dynamically minimize the storage and server footprint. Jet-Stream also uses hardware acceleration for transcoding, saving 90% of electricity. And Jet-Stream aggregates logs per session, saving a factor of 2000 per viewer per hour in storing and processing data.
Team Jet-Stream
Jet-Stream has now gained 20 years of experience as a company – and almost 30 years of experience with streaming. You learn both bad practices and best practices in that time 😉 That generally gives us more experience with continuous innovation, abstraction layers, independent architectures, and workflows. We are Groningers and down-to-earth; we deliver what we promise. As specialists, we tend to over-engineer, with the idea that streaming is a top sport that always must perform, 24/7, 365 days a year because every minute of downtime in a critical live event is unacceptable. The show must go on. We are quite proud of that. We have also learned that it is pointless to think only from our own perspective with only one solution; we stand next to you and together create a future-proof, independent, and efficient solution. Cup of coffee?