Jet-Stream: 20 years in business
Last updated: 24 August 2023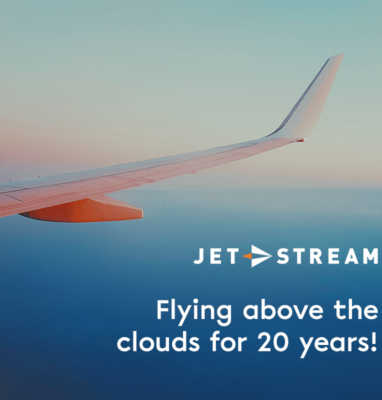 Let's talk about profitability in the streaming industry
Joshua Peper, our CTO made a joke about how many companies in our industry think, with a beer analogy:
'Let's start a bar, find an investor, and give away all the beer for free. We will compete with all other bars out of business with our free beer model, so we will get 100% market share. And then we sell the business and make a huge profit."
Besides all the buzz that streaming vendors try to create, how many companies in the streaming industry are really profitable? Streaming OTT services are investing millions in tech, content, and marketing. Most are subsidizing their audiences. And how many streaming suppliers are profitable? How many CDNs are profitable? How many transcoding, player, platform, and analytics services are?
In our 20 years of operation, we have seen many companies come and go. Most of them were funded and have been burning millions of investors' money. How are they ever going to earn back this money? Most of these infrastructures, platforms and services are subsidizing their customers. For how long can they maintain this?
We've been in this industry for almost 3 decades. While the industry has matured content-wise and technically, financially it is not mature at all.
This is a topic that many try to avoid because as customers of subsidized services, they are having a cheap ride and want to keep it this way. Platform owners hope for better times, or they hope to be acquired. The same is true for investors, they hope to sell with a profit, but how realistic is this?
Jet-Stream celebrates its 20th anniversary. We have been profitable since the start and have funded our own investments, with money we earned ourselves. Instead of burning investors' money and betting on the company, we have taken a more realistic approach. We survived many companies this way.
We use realistic and competitive rates. And we never subsidize customers because it's not a healthy and sustainable thing to do. I'm personally proud of this financially conservative approach.
What I'm also proud of is that we have a great team who make sure that our services operate 24/7, keep pushing out new innovations, sometimes even disruptive ones, and offer great customer support.
Our customers are enthusiastic and loyal, and I want to thank them for their continuous support. We stand for quite some values which may not be easy, such as running a sustainable honest business, delivering what we promise, innovations, sustainable energy, data protection and customer satisfaction. Those are values that are resonating more and more with customers.
We have made a lot of investments in the past years and repositioned Jet-Stream as a service that goes beyond regular clouds and CDNs, and beyond regular video platforms. Ready to scale up, with new great customers and new great partnerships.
Come celebrate 20 years in business with us at CDN Alliance Connect, Amsterdam, on Saturday 16 September 17:30 – 21:30. Sign up here: https://jet-stream.com/cdn-alliance-connect/
I'm also looking forward to 2024, because we will celebrate 30 years of pioneering in streaming, and we are developing great new streaming features in our labs!
Stef