Jet-Stream officially releases Deep Edge OTT
Last updated: 14 March 2023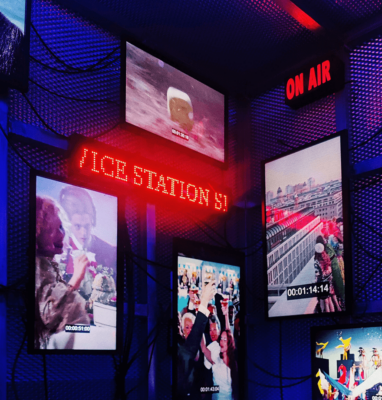 We are excited to present our latest technology – Jet-Stream Deep Edge OTT! This is a combination of advanced hardware and software that brings you the best of both worlds: reliability and versatility.

Official announcement
The launch of Deep Edge OTT was announced during an exclusive Voices of Video interview with our CEO, Stef van der Ziel, by Mark Donnigan from NETINT Technologies Inc., where they discussed the topic of 'Building Localized OTT Networks'.
For those who missed the interview, we're pleased to offer a replay of the full discussion. This is an excellent opportunity to learn more about Deep Edge OTT and its innovative features, such as its ability to deliver ultra-low latency and high-quality video to viewers around the world.

What is Deep Edge OTT?
Deep Edge OTT is an edge transcoder solution that takes up to 80 streams from cable, satellite, or the internet and converts them into HLS and DASH formats that can be easily streamed over the internet. The appliance also has built-in edge caching capabilities that can handle up to 10,000 viewers, making it an excellent solution for large audiences. Moreover, its small size makes it easy to install and operate.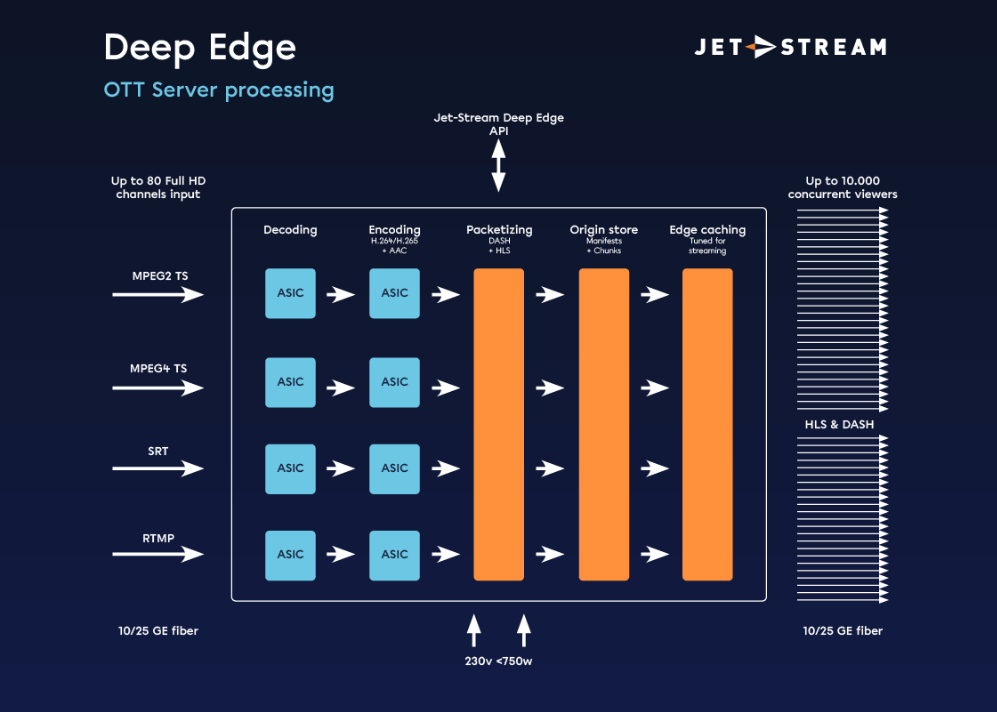 What are the benefits of the Deep Edge OTT?
It is a unified ultra-dense scalable appliance for OTT television. It combines all the necessary components to deliver OTT content, including transcoding, transmuxing, and caching, in one device. This makes it easy to manage and scale OTT services.
It can transcode TS, SRT, and RTMP to HLS & DASH OTT streams. With the ability to transcode multiple input streams, our technology ensures that the content is compatible with a wide range of devices and platforms.
It can handle up to 80 Full HD channels and supports 4K and 10bit HDR. Therefore, it can deliver high-quality content to your viewers.
The multi-bit rate adaptive transcoding and transmuxing mean that it can adjust the quality of the video stream in real-time based on the viewer's internet connection speed. This ensures smooth playback.
Thanks to a built-in edge cache that can store up to 10,000 viewers, we guarantee that your content will be delivered more efficiently and will reduce the load on the network.
The Deep Edge OTT is designed to be efficient and environmentally friendly. It saves up to 72% of your investment costs and reduces 89% of energy costs, compared to CPU-based encoders.
The Deep Edge OTT supports automatic clustering per location, which means that it can be easily deployed and scaled across multiple sites.
The Jet-Stream Control API allows for external monitoring and servicing, making it easy to manage and troubleshoot any issues that may arise without visiting the server location.
How can you use it?
1. Local OTT server
This is a great option for remote sites with limited internet access, where DVB-C or DVB-S source signals are available. The Deep Edge OTT can convert up to 80 TS, SRT, and RTMP Full HD streams from cable, satellite, or the internet to HLS & DASH OTT streams in SD, HD, or 4K qualities, with deinterlacing and DVR support. And since the built-in cache can support up to 10,000 concurrent OTT viewers, it is ideal for most use cases. This solution can also be used as an origin for a CDN, and thanks to its hardware and network acceleration, it is efficient and environmentally friendly.
2. Local OTT Cluster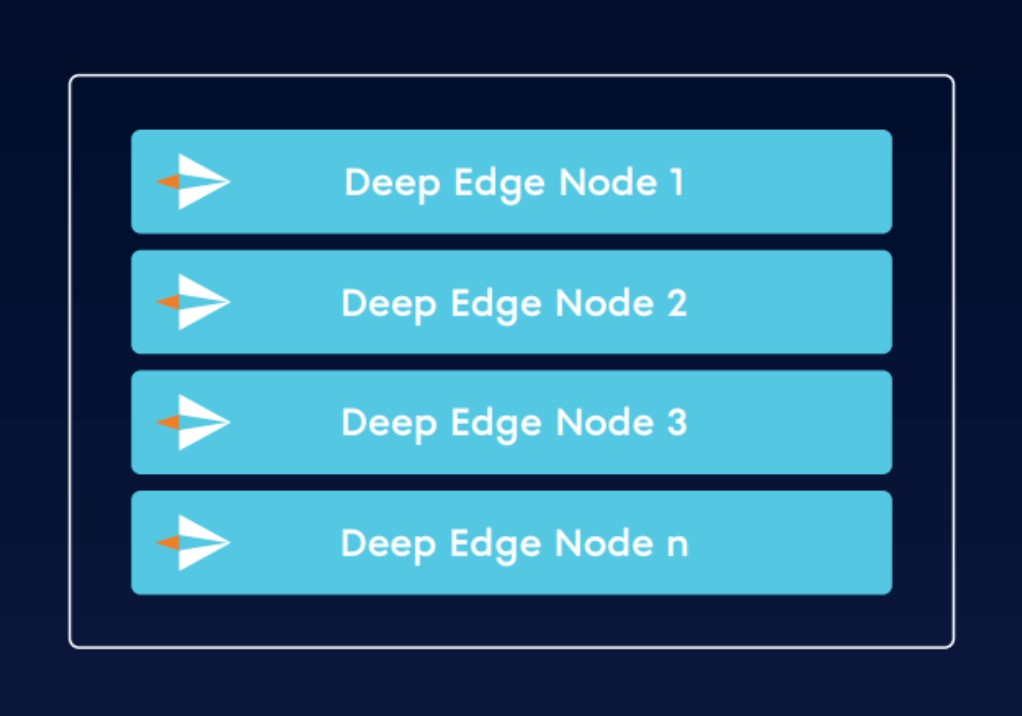 If you need to scale up your OTT service, you can group multiple Deep Edge OTT appliances into a cluster. This will automatically load balance input channels and viewers per site, without the need for human operation. You can scale from 80 to 160, 240, 320 (and so on) channels and from 10,000 viewers to 20K, 30K, 40K (and so on) viewers per site by adding additional appliances. This is a great option for TV head-ends because of the reduction in operational costs.
3. Orchestrate multiple sites
If you want to scale up your OTT service in business locations, but you can't control servers manually, the Deep Edge OTT can help. Appliances and clusters are operated and monitored from Jet-Stream's Cloud facility, for easy central operation, monitoring, and maintenance. Besides, in the case of a backlink outage, the edge will autonomously keep working. This solution can be helpful for hotels, hospitals, and enterprises that want to control everything remotely from a centralized location.
4. Optional: cloud statistics
Deep Edge OTT can stream access logs in real-time to Jet-Stream Cloud. There the data gets reported in a user-friendly dashboard. This allows you to analyze the most popular channels, average viewing time, devices, and geographies in real time.
5. Optional: Deep Edge Cache
Deep Edge OTT can act as a local edge for both the internal OTT channels, Jet-Stream Cloud's live streaming and VOD streaming Cloud and CDN services. Each Deep Edge and cluster can be linked to an IP-address, IP-range, AS-number, country, or continent. So local requests from a cell tower, mobile network, compound to Jet-Stream Cloud are directed to the local edge cache. Additionally, each Deep Edge OTT site can be added to a dynamic mix of multiple backup global CDNs. Thus, enabling true global delivery with maximum efficiency and minimal latency.
Whether you're looking to deploy a local OTT server, a local OTT cluster, or orchestrate multiple sites, Jet-Stream Deep Edge OTT is the solution you've been waiting for. But don't just take our word for it, give it a try and see for yourself. Contact our team today to learn more about how you can take advantage of Deep Edge OTT. Let's reach for the stars together!