MaelStrom Live: pricing and cost savings
Last updated: 20 April 2023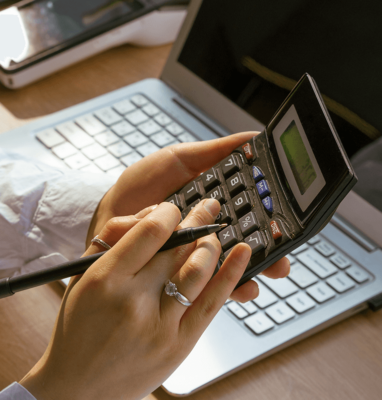 MaelStrom Live is Jet-Stream Cloud's brand new live transcoding service. You can use it for live event streaming and for 24/7 TV channels and webcams, to create high quality, low latency adaptive multi bit rate streams from mobile up to 4K. Read more about MaelStrom on our blog.
Pricing for live events
√ Starting at € 0,02 (just 2 cents) per output minute.
√ Pay as you go
Pricing for 24/7 live channels
√ Starting at € 0,005 (just 0,5 cents) per output minute.
√ Auto capped price
Factors
1 minute equals 1 SD (<720p up to 30fps) output minute. We use factors to calculate costs for higher qualities and additional services. HD is a 2x factor. Above Full HD is a 4x factor (4K is the current maximum). Frame rate above 30fps is a 2x factor. Redundant live transcoding is a 2x factor. Ingest minutes are free.
A la carte
Only actual encoding minutes are calculated. The minimum charge per month for using the service is €5, regardless of the minutes or number of channels.
Capped pricing
24/7 channel capacity does not need to be reserved. For permanent live streams, the month price is capped after 7 days per channel, effectively discounting your month price by 75% for 24/7 streams.
Calculation example 1: a 1-hour webcast
€ 0,02 per output minute
Duration: 60 minutes
Redundant live encoding
Bit rates Factor Cost Redundant
SD 1 € 0,02 € 0,04
HD 2 € 0,04 € 0,08
Full HD 2 € 0,04 € 0,08
Sum 5 € 0,10 € 0,20
60 minutes * € 0,20 = € 12,00 live transcoding costs for the webcast.
Calculation example 2: a 24/7 tv channel
€ 0,005 per output minute
Duration: 1 month
No redundant live encoding
Bit rates Factor Cost
SD 1 € 0,005
HD 2 € 0,01
Full HD 2 € 0,01
Total 5 € 0,025
60 minutes * 24 hours * 30 days * € 0,025 = € 1080 live tv-channel transcoding costs per month.
Competitive comparison:
Thanks to MaelStrom's hybrid software and hardware transcoding technologies on Jet-Stream Cloud, you can get very high-quality transcoding, at much lower costs. This pricing comparison is based on a 24/7 live SD+HD+Full-HD stream, by comparing advertised rates by these vendors. Rates are approximate due to $ – € ratios.
Service Month Year
Microsoft Azure: € 5000 € 60000
Amazon Media Services: € 1700 € 20400
Bitmovin Live encoding: € 3000 € 36000
Jet-Stream MaelStrom: € 1080 € 12960
How does MaelStrom Live save my costs?
No need for on-premises transcoders
By moving your transcoding into Jet-Stream Cloud, you don't have to buy, configure, and operate expensive transcoding hardware and licenses.
2. Save on uplink connections
By moving your transcoding into Jet-Stream Cloud, you only need to feed one high-quality stream into our cloud, instead of sending multiple streams, saving bandwidth.
3. Free built-in 4K live cloud encoder
By using the free built-in OnAir 4K live encoder in Jet-Stream Cloud, you don't need local encoding hardware or software. Simply plug your source into your laptop and go live. Of course, you can use a wide variety of professional hardware and software encoders with Jet-Stream Cloud and MaelStrom Live.
4. Competitive pay-as-you-go rates for events
Starting at €0,02 per output minute, you just pay for the bit rates and the actual live transcoding minutes, at a competitive rate.
5. Competitive capped rates for 24/7 live channels
Starting at €0,005 per output minute, MaelStrom live automatically caps the price per month to a week, effectively saving 75% in transcoding costs.
6. Full control over bit rates, qualities, and costs per stream
Create custom profiles, select, and deselect bit rates, and manage transcoding, storage and traffic costs per individual live stream. Another benefit: you can pay in your own native currency: the Euro.
7. Scene optimization for efficient bit rate encoding
MaelStrom Live automatically detects the action and detail per scene, optimizing bit rates for quality and costs.
8. Bypass transcoding, do it yourself
Don't need or don't want transcoding? Or can you do it better or cheaper? Or do you need very specific transcoding settings? You can directly send your own streams in one or multiple qualities to Jet-Stream Cloud, which is free.
9. 89% energy footprint reduction.
Hybrid software and hardware accelerated transcoding saves 89% energy consumption compared to CPU-based encoding, while offering CPU-based, broadcast quality encoding. This dramatically saves costs, and the planet. We use renewable energy only.
10. Easy to use and automated.
Last but not least. Implementing and running a cloud transcoding service is expensive: you need experts, expensive experts. But Jet-Stream Cloud slashes your operational costs by offering the easiest-to-use live transcoding service, that allows you to operate live transcoding in easy, smart, and expert ways, without the need for expensive in-house or external experts. And if you have a question, just call us, our 29 years of experience with live streaming is available.