Streaming and sport
Last updated: 13 April 2022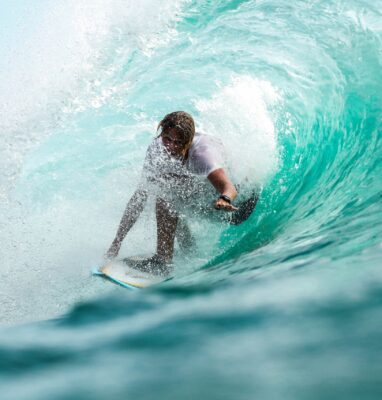 Sports literally and figuratively move people: on the field and also at home. The more fans you can reach and get moving, the better for your club. Engaged fans are not only ambassadors of what your club stands for, they also create reach and revenue. Nothing comes closer to the experience of being at a game together than live streaming. It's by far the best way to engage your fans anywhere in the world: your club comes to life, even online. Every living room becomes a stand.
Ajax
Ajax does not only want to be the best club on the field, but also the best club for the fans. Ajax works a lot with livestreams, the site is full of online videos and there is also a radio station. Streaming is an integral and mission critical part of Ajax's marketing mix.
Successful examples of live streaming in sport
Live broadcast of matches to connect with your fans
Live streaming of matches increases engagement with your fans. Ask fans to join the online fan club in order to watch matches live. Once a member, you can use broadcast and email campaigns to tempt your fans to buy match tickets, buy season tickets, pay for exclusive tours and behind-the-scenes content, and buy merchandise.
Live broadcast of matches against payment (subscription or per match)
Every living room in the world can be a stand; you're leaving money on the table if you don't reach these people. Increase your revenue beyond the stands by also selling admission and season tickets for the live streaming of matches.
Online video's
Video brings your brand and your site to life. It's part of your marketing mix. Fans thrive on match highlights, interviews and behind-the-scenes videos. Post teaser videos on social media and draw visitors to your site, where you can serve them. There you can make them members and upsell. Sponsors find this reach very interesting and are happy to pay for it. Especially if leads can be generated through it.
Exclusive video's
By making the most exclusive content available behind a login, you can tempt fans to become members of the online fanclub for free. In turn, this creates opportunities for selling merchandise, tickets and subscriptions.
Sponsored channels
Organize live previews, debriefings and press conferences yourself and stream them live, both as a video stream and as a radio stream. Promote these broadcasts through your fanclub mailings and on social media. Sponsors can fund through these channels.
Training video's
People are now used to taking training courses online, for a fee. Consider an eLearning platform where existing sports heroes connect with the sports heroes of the future.
Partner
It seems obvious to put content on, for example, Youtube. But there you will lose fans to other content and even to other clubs, and revenue models fall away. For Ajax, it is essential that fans consume the content on the Ajax website, because this is the place where Ajax can further serve their fans, make them members, sell merchandise and offer sponsors actual reach.
If you want to be the best club with the best fan engagement, you also want to work with the best partner. That's why Ajax has been working with Jet-Stream for years. They have fans all around the world, and Jet-Stream serves the premier league in global performance of streams.
Equally important, Jet-Stream facilitates Ajax with all forms of media: videos, livestreams and radio streams for example, with proper masking and reliable analytics. In this way, Ajax can protect its models and directly measure the effectiveness of new media initiatives and trends. Jet-Stream's experts support Ajax with live broadcasts and the Jet-Stream platform allows Ajax to set up and automate all streaming workflows itself.
Streaming is a topsport
A top athlete is busy performing day and night. Streaming requires the same mentality: streams must always work, at the highest quality, because only then you can win. Jet-Stream has been performing at top level for 19 years, with reliable streams and innovation.
Want to know what Jet-Stream can do for your sportclub?
We are happy to hear from you through info@jet-stream.nl