Streaming live events to China
Last updated: 21 June 2023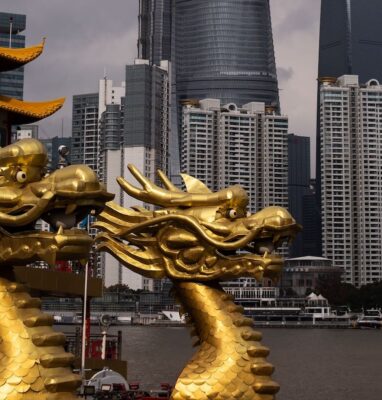 Jet-Stream, EdgeNext, and EPEAK stream into China for Entrepreneurs' Organization, delivering high-quality, high-performance streams across the globe.
In today's digital world, webcasting and live streaming have become an integral part of global communication and entertainment. However, streaming into China presents a unique set of challenges due to the country's strict internet regulations and infrastructure limitations.
To overcome these obstacles, EPEAK Studio, a global service hub for events, marketing and process automation, used Jet-Stream Cloud, Europe's leading streaming platform, which recently joined forces with EdgeNext, an edge cloud service provider with a physical presence within China.
The Need for Webcasting in China
EPEAK Studio is a global events agency that specializes in AV and live streaming, event management, and event technology. The company recently worked with the Entrepreneurs' Organization, an organization based in the US that provides training to entrepreneurs, to provide live streaming services for their annual conference in Cape Town, South Africa. With a significant portion of their target audience being Chinese entrepreneurs, it was imperative to provide them with real-time access to the event's content through a live stream.
Choosing Jet-Stream
As the only streaming provider they knew that could provide a reliable solution in China, EPEAK Studio reached out to Jet-Stream to help them provide a live stream for their client. Jet-Stream's partnership with EdgeNext meant they had the infrastructure and technical expertise required to provide live streaming services in China. This made it possible for EPEAK Studio to deliver a seamless live stream to the Chinese audience without any disruptions or downtime.
Stef van der Ziel, Jet-Stream's CEO: "Global CDNs are not actually global. To deliver a truly global experience, Jet-Stream works with a dynamic mix of CDNs, each with its own geographic strengths. We are proud for being chosen to deliver this high-quality live streaming experience to a truly global audience and specifically into China through our partnership with EdgeNext.".
"We're honored to partner with Jet-Stream to expand clients' footprint into China. At EdgeNext, we understand that true global expansion requires a comprehensive approach. Our expertise and strategic alliances deliver tailored solutions, bridging the gaps where global CDNs fall short. With Jet-Stream, we provide high-quality streaming worldwide and seize opportunities in China's thriving market. Together, we empower businesses to unlock remarkable growth." said Robert Sha, the CEO of EdgeNext.
Experience working with Jet-Stream
Collaborating with Jet-Stream was a pleasant undertaking, according to EPEAK Studio. Timothée Pineau: "Jet-Stream's dedicated support team proved their value before and during the event's livestream. We and our customer were satisfied with the services provided".
Although streaming in China may present unique challenges, Jet-Stream's partnership with EdgeNext demonstrates that it is indeed possible to overcome these obstacles. The successful collaboration with EPEAK Studio and their live streaming project for the Entrepreneurs' Organization serves as a great example of how our expertise can enable you to reach your viewers in China effectively. So, if you are seeking a reliable streaming provider to connect with your audience in China, Jet-Stream is here to assist you.