Streaming platforms: A new era for publishers
Last updated: 21 February 2023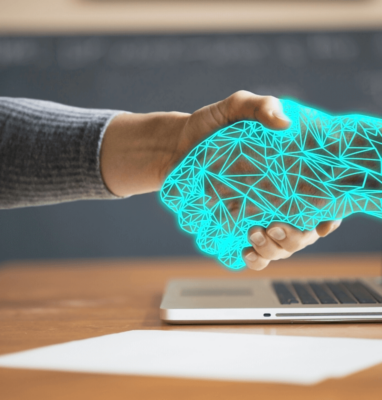 The publishing industry has changed over time. Some may say it's come a long way. But to find out how business is evolving, let's look at what new technologies and platforms are now affecting the industry.
In the past, the process of publishing a book was labour-intensive and costly, with books printed on physical presses and distributed through brick-and-mortar bookstores. The same also applies to magazines and newspapers, which were primarily distributed through print subscriptions and sold at newsstands. However, with the rise of digital technology and the internet, many publications have shifted to digital formats and can be accessed online. Additionally, the rise of social media and online news platforms has changed the way news and information is shared and consumed.
How has the advent of streaming affected publishers?
Technological development led to the emergence of streaming, which also had a significant impact on the publishing industry. On the one hand, it has disrupted traditional publishing business models and increased competition in the market. On the other hand, it opened new revenue opportunities for publishers. And increased accessibility to a wider audience. Moreover, analytical tools built into streaming platforms allowed publishers to track customer behaviour and preferences. Meaning that they are now better equipped to understand the needs and wants of their target audience. And consequently, tailor their content and marketing strategies accordingly.
However, the fast-paced and ever-changing nature of the technology also means that publishers must stay up to date with the latest developments to remain competitive.
What's next for publishing?
As society becomes more and more influenced by technology, the trend towards digital reading will likely continue. However, to stay competitive publishers will need to make their content more personalized, using data and new technologies. Another way to keep customers is by providing them with innovative experiences using virtual reality. Content diversity will also allow publishers to reach a wider audience and increase revenue streams. And although traditional publishing will remain popular, the industry will continue to evolve and adapt to changing technologies and consumer behaviours.
Your publishing future with Jet-Stream
With over two decades of expertise in the streaming industry, Jet-Stream is the perfect partner for publishers looking to stay ahead in the game. Our reliable platform, with a focus on workflow automation, facilitates fast and efficient streaming of various media formats. They include videos, podcasts, live events, television, and radio. Moreover, the Privacy Player Pro provides an immersive viewing experience by supporting mobile to 4K/8K and 360° VR video. Along with customizable branding and interactive options.
We also operate our European streaming cloud. It runs streaming applications for live streaming, transcoding, hosting, multi-CDN, security, player and analytics. Thus, ensuring that you can reach a large global audience with high-quality content. And our multi-language support will help you to expand into new territories.
Jet-Stream supports various monetization models, such as AVOD, SVOD, PVOD, and FAST, offering multiple revenue streams. We also offer contextual video advertising, lowering cost per CPM and maximizing ad revenue. With total cost of ownership control, high uptime, and performance guarantees, your publishing future with Jet-Stream is bright and filled with endless possibilities. Reach out to us today to discuss your opportunities!