Streaming the Eurovision Song Contest 2022
Last updated: 10 May 2022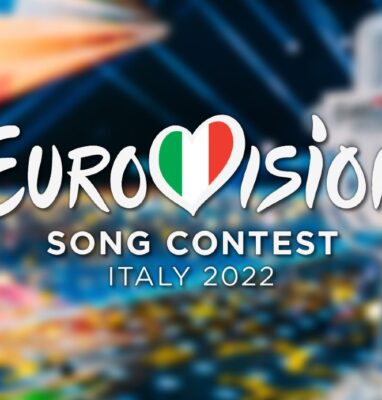 Jet-Stream is proud to be selected to stream the Eurovision Song Contest in 2022, after a very successful 2021 edition. In this article we'll share insights about how we became the streaming facilitator for the world's most famous music event.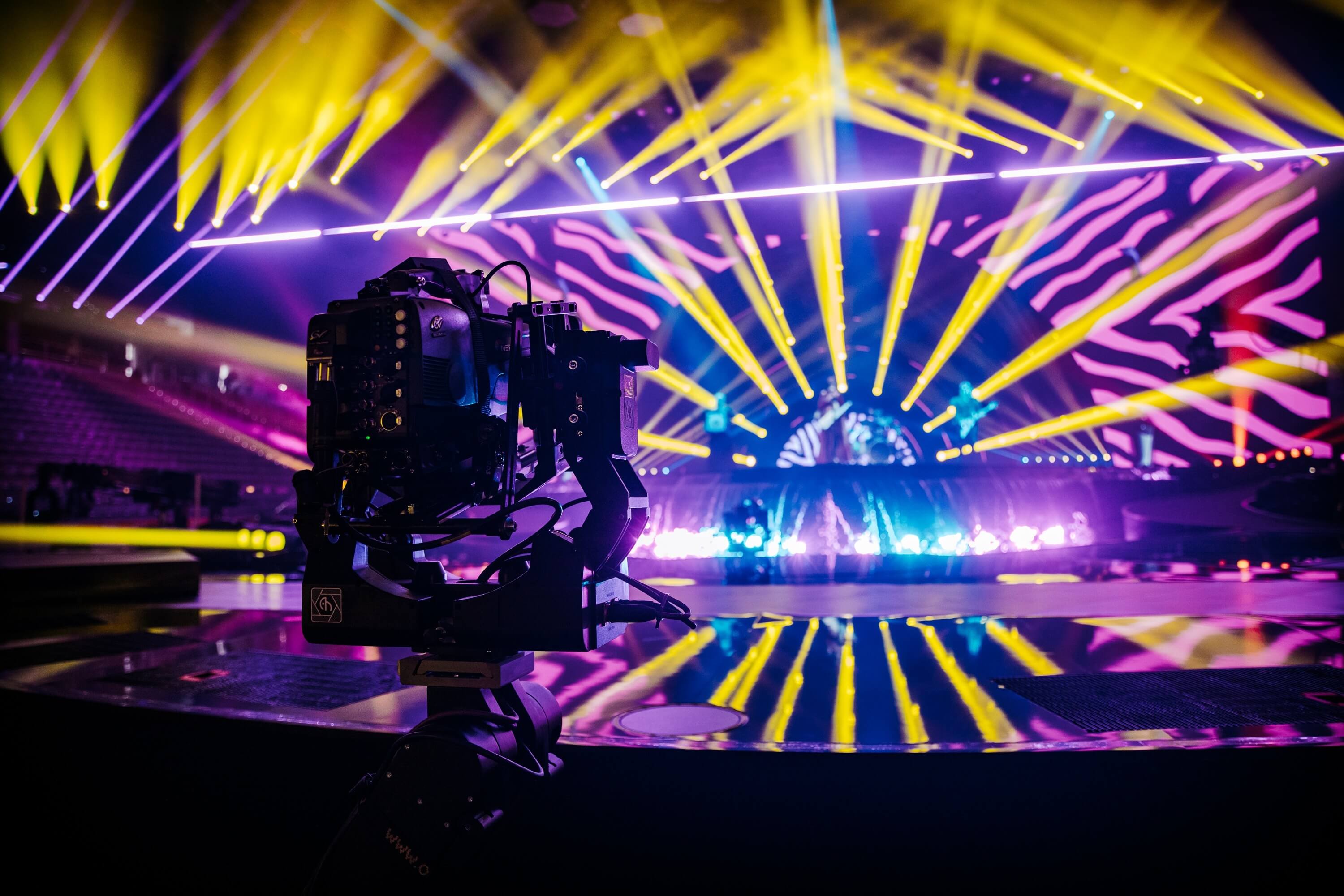 The Eurovision Song Contest 2022 will be held in Turin, Italy and is going to be broadcast to millions and millions of viewers all around the world. Jet-Stream is responsible for the streaming of all press conferences and rehearsals in the Let's Get Digital online event portal.
"There are only three companies that worked with Eurovision Song Contest for consecutive years, the collaboration between Let's Get Digital and Jet-Stream is part of that." – Let's Get Digital
New streaming cloud
Source streams are redundantly sent from Turin to Jet-Stream's new European Streaming Cloud, which live transcodes the streams to multi bit rate adaptive streams in real-time. The Jet-Stream Cloud is purpose-built for streaming, offering the latest technologies in high quality media processing up to 8K video, media protection and ultra-fast streaming delivery throughout the European continent.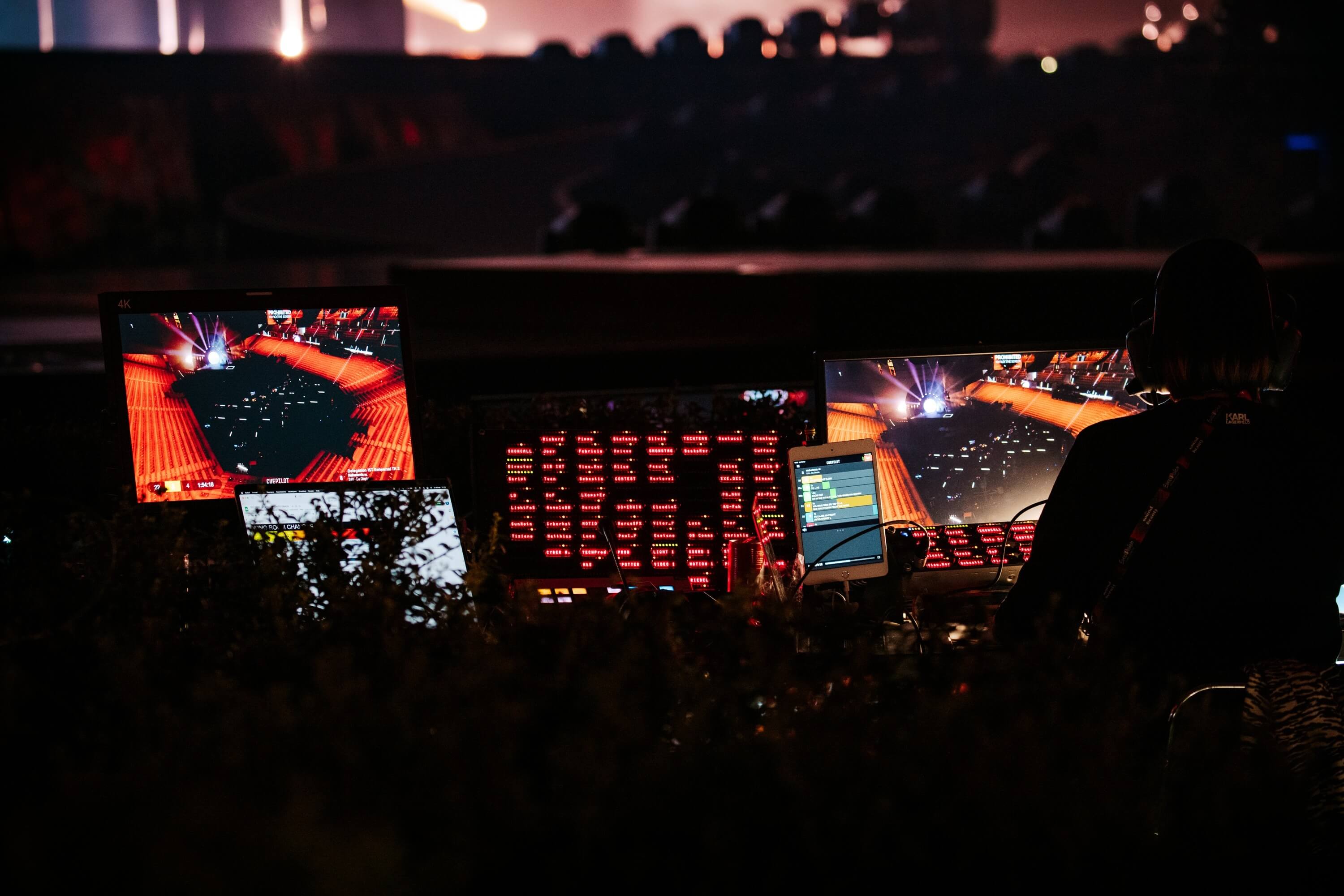 The show must go on
The internet is a patchwork of interconnected infrastructures that can fail. Imagine the damage if streams buffer or break during such important events as the Eurovision Song Contest. Jet-Stream Cloud integrates multiple Content Delivery Networks to globally deliver high performing streams. All streams and CDNs are actively monitored across the globe. Active load balancing algorithms select the most optimal path for each viewer upon start and mid-stream to guarantee the highest possible uptime and performance for each viewer, even when a global CDN suffers from a minor or major outage.
Media security
Rehearsals absolutely must not leak; the show needs to remain a surprise. To prevent unauthorized access to streams, Jet-Stream Cloud protects Eurovision streams with encrypted connections and URL signing technologies that prevent deep linking outside the Let's Get Digital online event platform.
Uniformity of branding
To offer the viewers an exclusive Eurovision branding experience across any device, Jet-Stream's Privacy Player Pro is built into Let's Get Digitals' platform, matching the look and feel of the Eurovision brand. Privacy Player Pro is responsive, adaptive and supports mid-stream switching and comes with an interactive API.
European data shielding
Jet-Stream Cloud is European owned and built on European soil. Third parties have no access to logs and analytics that are stored in the secure Jet-Stream Cloud. Therefore, the entire Eurovision streaming service is fully GDPR compliant. Jet-Stream Cloud actively protects the privacy of the Eurovision viewers and protects Eurovision's data.
Support from the experts
Let's Get Digital and Eurovision setup, process, protect and publish themselves with Jet-Stream's easy to use and user-friendly services. Let's Get Digital is pleased about their collaboration with Jet-Stream: "There are only three companies that worked with Eurovision Song Contest for consecutive years, the collaboration between Let's Get Digital and Jet-Stream is part of that."
Stef van der Ziel, CEO of Jet-Stream, is satisfied with the partnership:
"Live streaming seems easy nowadays, but still the technology is complicated and anything can go wrong. We are proud to offer valuable contributions to international events such as Eurovision both as a team and with our new streaming cloud platform, to guarantee a professional streaming service."
The technical teams in Turin are 24/7 supported by the Jet-Stream team in the Netherlands. Our experts have nearly 30 years of streaming experience (they invented streaming in 1994) and offer support to make sure that the show goes on, no matter what. We are supporting with glass-to-glass checks of the entire chain: from encoder tuning to player integration, from upstream connection monitoring to livestream monitoring.
---
Demo?
Would you like to learn how you can professionally stream to a global audience?
Or would you like to know how Jet-Stream supports thousands of similar live events per year? How easy it is to manage, process, protect and publish live and on-demand streams? To build workflows to make sure that the show goes on, no matter what? Let us know your use case and we will explain the workflow in minutes, in a live video call, live from our professional studio.
Contact us through info@jet-stream.com