StreamStats 1.1 adds streaming details
Last updated: 23 February 2023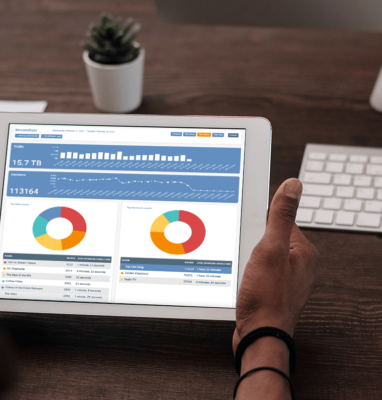 Today Jet-Stream announces the immediate availability of StreamStats 1.1 for all its customers. The built-in SaaS analytics service now shows you which operating systems, devices and browsers are used, and from which regions and cities your videos, podcasts, radio streams, event streams and linear streams are being watched.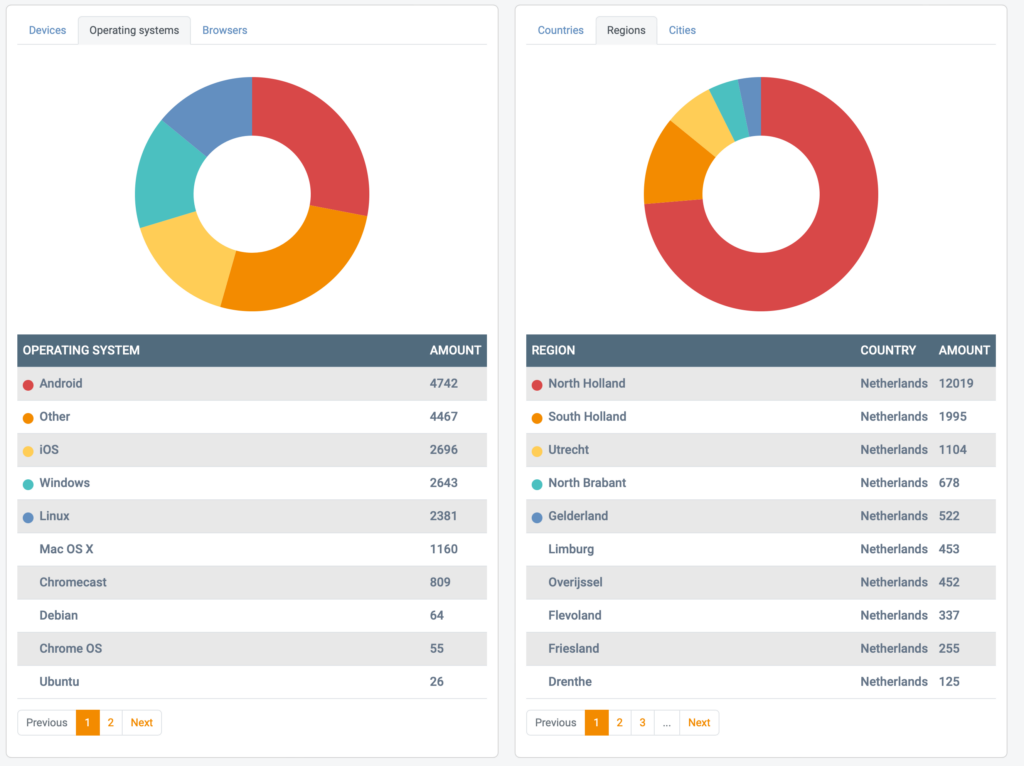 Devices, Operating Systems and Browsers
See in real-time which technologies are being used to consume your media. See desktops, tablets, phones, game consoles and smart TVs. Which operating systems are more popular, IOS, Android, Windows, Tizen or MacOS? What is the market share of Mobile Safari against Chrome and Edge? This data helps you tune your media to match your audience. Optimize your content for mobile, or for 4K Ultra HDR.
Countries, Regions, and Cities
In addition to a world map and country lists, you can now also see which regions and cities your viewers are from. The most popular regions and cities are shown in real-time. Select a country, region, or city to see which titles and streams are the most popular there. Use this data to optimize your distribution strategy and your multi-language content production, for instance.
Knowing the location of your viewers can also improve your marketing by targeting campaigns effectively and creating relevant content. Moreover, it helps you to identify potential sponsors interested in specific regions or demographics. Thus, potentially leading to higher engagement and growth of your audience.
Filters
The convenience of navigating analytics dashboards and selecting filters has significantly improved. Thus, now you can see which filters are applied and what data is being displayed for the chosen filters. This functionality can greatly improve your ability to explore and understand your data. Gain insights and take action with confidence!

StreamStats
StreamStats is a real-time SaaS streaming analytics service. It displays 100% accurate data about your media consumption. So you get real-time insights into the popularity of your live events, videos, podcasts, OTT, TV streams and radio streams. All your core data is presented in user-friendly graphics and lists, including total sessions, traffic, most popular titles, most popular live streams, average viewing time and the number of views per title, geographies, devices, and referrers.
About Jet-Stream Cloud
Jet-Stream Cloud is used by professional broadcasters, publishers, sports clubs, enterprises, and events. Jet-Stream Cloud is a high-end professional streaming workflow orchestration service, powered by a private, streaming-optimized cloud. Use the built-in applications for VMS, encoding, transcoding, player, security, multi-CDN, and analytics in order to orchestrate advanced streaming workflows in minutes, not months. Besides, you can integrate your own encoders, origins, transcoders, DRM, players, CDNs and analytics. Jet-Stream Cloud offers 430% faster streaming up to 8K quality and is integrated with 8 CDNs for global scale and performance.
About Jet-Stream
We invented live streaming in 1994 and since then it became our mission to professionalize the web for streaming. With our unique expertise, we help our professional customers with streaming strategies, business cases, use cases, workflows, and online video operations. We run our own streaming cloud and develop our own streaming applications and workflow orchestration software so you can build advanced streaming services at broadcast-grade performance, at the lowest total cost of ownership.