Take back control over quality and costs with MaelStrom Live, the ultimate live cloud transcoder.
Last updated: 18 April 2023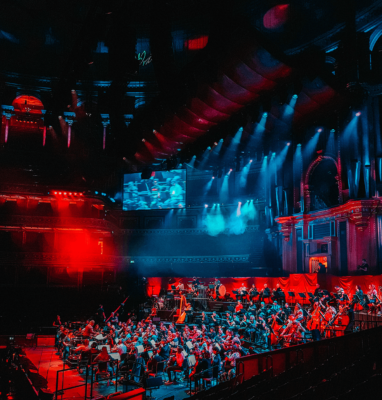 Jet-Stream, the inventor of live streaming, releases MaelStrom Live, an ultra-high quality live transcoder for broadcast-grade, adaptive bit rate streaming.
NAB – Las Vegas, April 18 2023, Jet-Stream, the inventor of live streaming, today releases MaelStrom Live, a new live streaming transcoding cloud service. It is an integrated service that automatically creates multiple qualities of your original live stream, to offer end users the highest quality of video experience possible.
MaelStrom Live has already been tested and used by multiple Jet-Stream Cloud customers in the past 2 years, including leading broadcasters, publishers, and live events including the Eurovision Song Contest.
"MaelStrom makes our life much easier. We send high-quality origin streams to Jet-Stream Cloud, and it automatically generates high-quality adaptive multi bit rate streams. We simply start and stop our encoders; the Maelstrom transcoding service automatically kicks in."
What is a live transcoder?
The audiovisual signal from a studio or an event is encoded to a source stream. A transcoder takes this source stream and transcodes it into multiple qualities, for example ranging from mobile up to 4K quality. This is called the bitrate ladder. By continuously optimizing the selected playback quality, video players offer viewers the most optimal viewing experience, at the highest possible image quality, without buffering. Generating multiple qualities of a stream using a live transcoder is therefore a key component in a professional live-streaming workflow.
What makes MaelStrom Live unique?
MaelStrom Live is a cloud-based live transcoder that brings a list of benefits over regular transcoders:
Cloud-based and scalable transcoding.
The easiest-to-use interface.
Broadcast grade quality up to 4K.
Per-title control over qualities and costs.
Scene optimisation for high quality and bandwidth efficiency.
Competitively priced (€0,005 per output minute).
Broadcast grade, from 1-frame latency.
Broadcast grade resilient (99.999% uptime).
The green solution, saves 89% energy consumption.
Integrated with Jet-Stream Cloud suite of services.
Easy: cloud encoding & cloud transcoding

Jet-Stream Cloud lets you stream live in adaptive bit rates even without the need for an on-premises encoder. Simply plugin your studio source into your laptop, log in to your account, and start an OnAir livestream straight from your browser, adaptively streaming up to 4K.
Easy: pro encoding, pro transcoding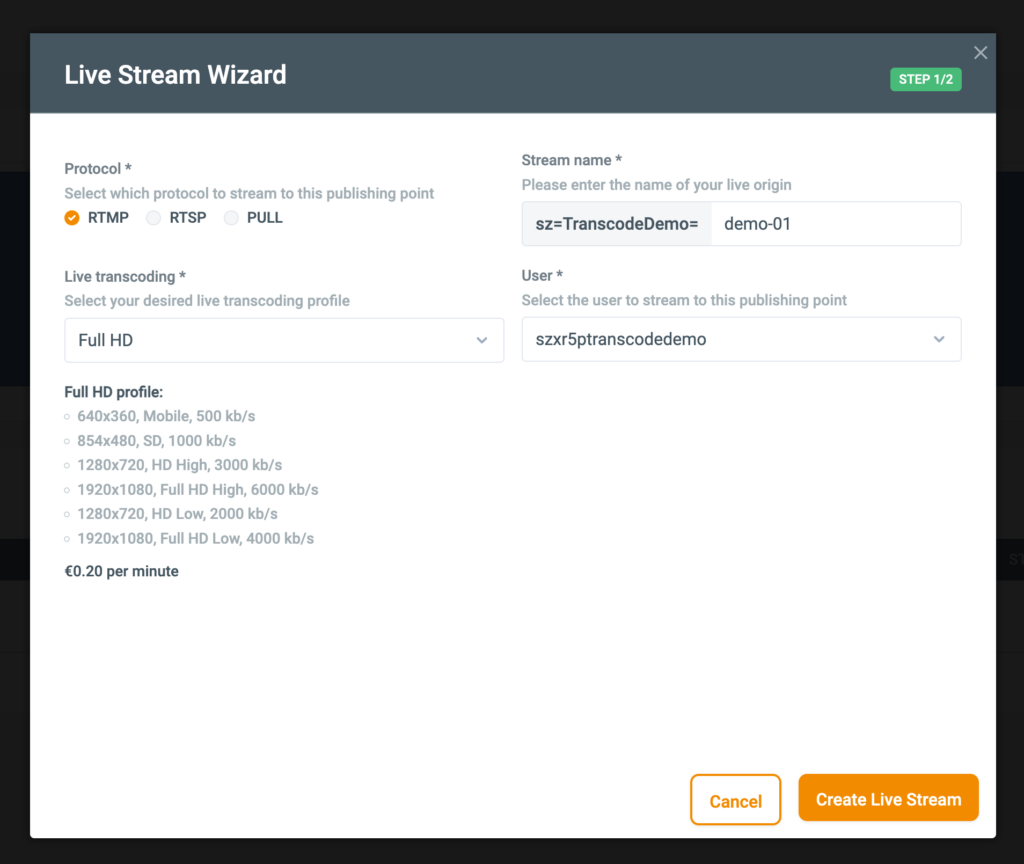 MaelStrom Live is fully integrated into Jet-Stream Cloud workflows. When you create a new live stream, you can now select a live transcoding profile. For existing publishing points you can now add a transcoding profile. Connect your encoder and the stream is automatically transcoded into the bit rates in the profile and made automatically available as a new streaming publishing point.
Smart: per-stream control over profiles
Per individual live stream, you can select a transcoding profile that includes an optimized set of bit rates for the transcoding ladder. Start the encoder and you are done.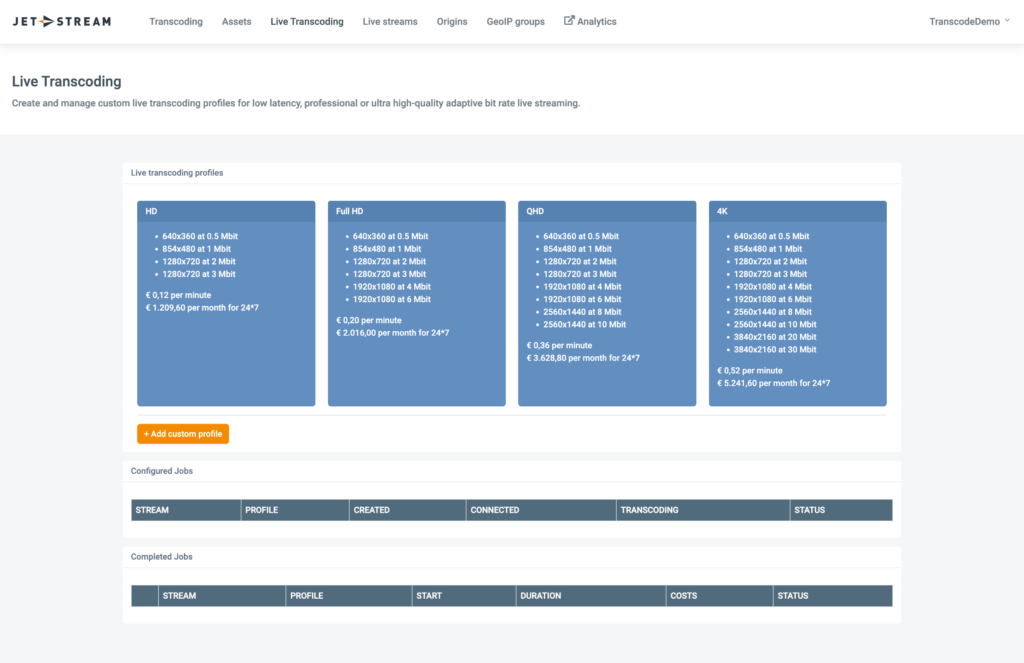 Smart: optimize qualities and costs per-stream
Create custom transcoding profiles, and select the bit rates that you prefer. Per stream, you have full control over the number of bit rates, the qualities, and the associated costs for transcoding, storage, and traffic.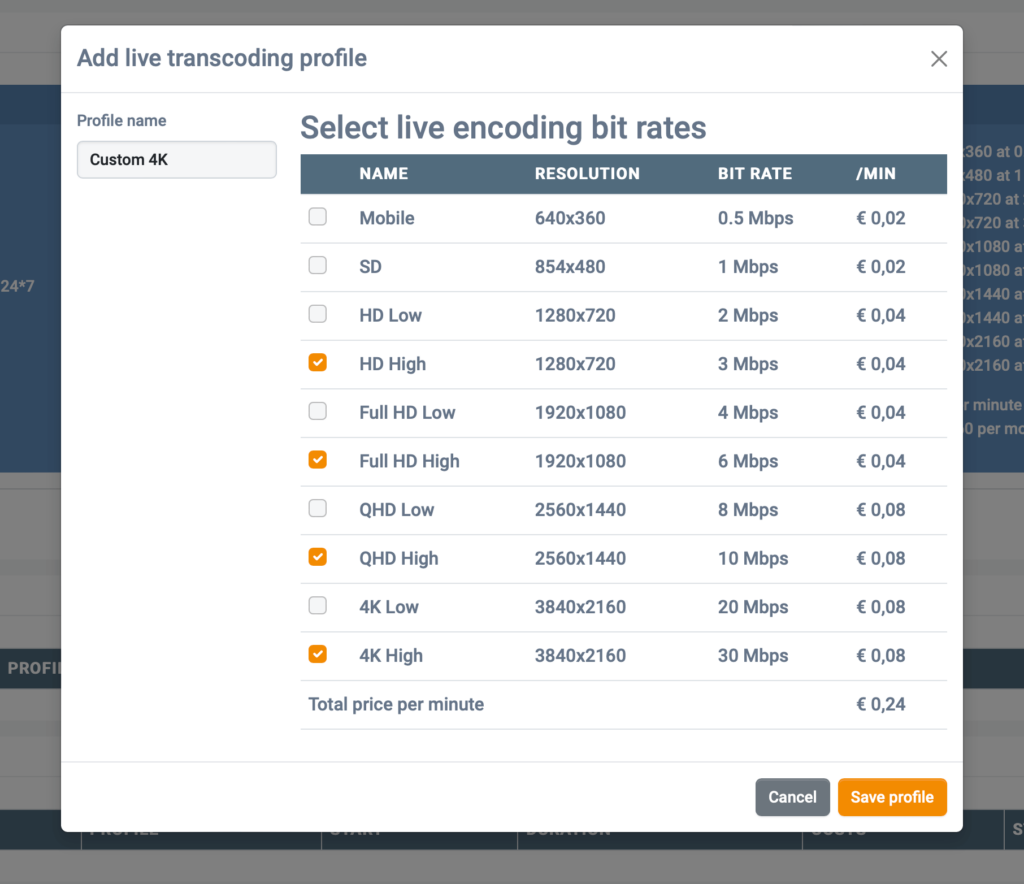 "Professional streaming organizations need higher quality encoding and more control over costs and qualities per stream. Managing these was a pain. Finally, there is a service that lets you fully manage costs and qualities per title, up to 4K, with low latency, in the easiest interface we have yet seen. It's great to see customers adopt the service," says Stef van der Ziel, CEO Jet-Stream.
Expert: Passthrough
Per stream you can decide to bypass the Maelstrom transcoding service, to offer the original stream to your audience, in its original pristine quality, up to 8K adaptive. So you are free to use your own on-premises or third-party encoding and transcoding services or mix your transcoders with Jet-Stream MaelStrom on a per-use case basis.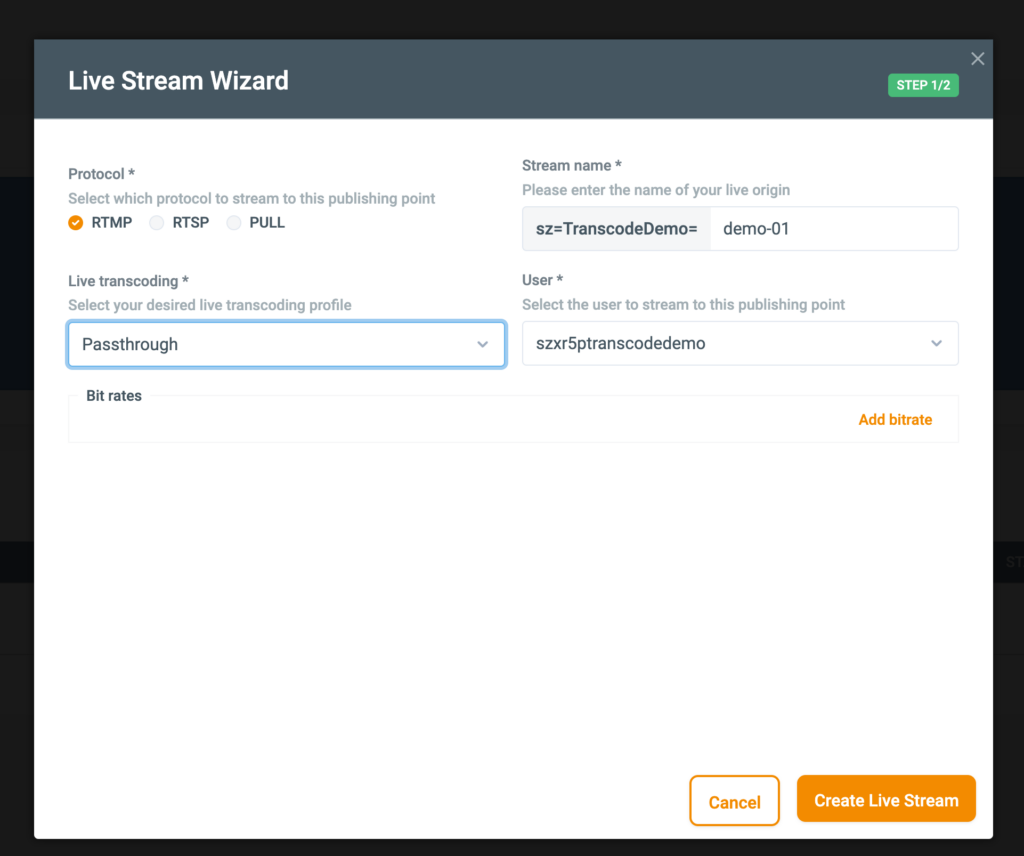 Expert: passthrough and encode

Both the passthrough single-bit rate stream and a multi-bit rate transcoded stream are made separately available as individual live streams. So you can freely preview, compare and publish the original and transcoded streams. Streams can individually be password protected, geo-fenced and locked.
Low latency transcoding
MaelStrom transcoding is a unique hybrid software and hardware solution, offering ultra-low latency service, it just adds a few hundred milliseconds of delay, while guaranteeing a high-quality broadcast-grade picture. Hybrid hardware and software is an important benefits of Jet-Stream Cloud: we run our own infrastructure.
Easy start and stop
There's no need to reserve, start or stop transcoding services: fire up the encoder, and the transcoder starts. Stop encoding, and the transcoder stops after waiting for a minute. You don't have to wait minutes anymore for transcoding services to spool up.

Highest media quality, up to 4K
MaelStrom is tuned for broadcast-grade quality streaming. It offers bit rates up to 4K ultra high definition quality. HDR content input also generates HDR content output. Audio signals are kept intact, including your surround, multi-language, and even Dolby Atmos audio tracks. Audio and video are synced.
Scene optimization
MaelStrom Live analyses the picture complexity and automatically adjusts the required bandwidth. For example, for action scenes with high motion, pans, tilts and detailed pictures, the encoder will automatically use more resources and increases the bandwidth, while for a scene with a talking head, the bit rate will be reduced, while maintaining picture quality. This automatically creates the optimal balance between high picture quality and bandwidth, saving traffic and storage costs.
Quality of Experience
Adaptive bit rate encoding guarantees that your audiences enjoy the highest quality streams possible for their device and bandwidth. Jet-Stream Cloud, Multi CDN and Player guarantee extremely fast global delivery, resilience and performance, with 430% faster streaming compared to generic clouds and CDNs.
Broadcast grade resilience
Each transcoding session is isolated in its own container. In the rare event of a container crash, the transcoding process is restarted instantly, without affecting the stream's buffer. Redundant live origin streams are automatically transcoded redundantly, so you are guaranteed that the entire path from your encoder to the CDNs is extremely resilient. In the case of an encoder drop, the transcoding job keeps waiting for the encoder to reconnect.
Green transcoding
Transcoding is a very resource intensive process. MaelStrom Live runs on Jet-Stream Cloud, powered by green energy. Hardware acceleration reduces energy consumption by 89%.
Pay per minute or capped 24/7 streaming
Events: MaelStrom Live is charged per minute at competitive rates. You pay per minute, at just 2 cents per output minute.
24/7 channels: monthly pricing is capped at one week, resulting in a 75% monthly cost reduction, at just half a cent per output minute.
By tuning profiles and bit rates, you have full control over the bit rates and costs per stream.
About Jet-Stream
Jet-Stream is the leading provider of streaming cloud services for broadcasters, publishers, sports, events, and enterprises. It invented streaming in 1994 and has since been an industry-recognized leader in streaming innovation.
Jet-Stream Cloud outperforms generic clouds with 430% faster streaming. The integrated Multi-CDN service guarantees global scale, performance and cost management. The Mix Workflow Orchestration software lets you quickly create advanced bespoke streaming workflows, beyond video platforms. Additionally, Jet-Stream customers benefit from Jet-Stream's unique expertise, lowest TCO, lowest operational load, flexible streaming workflows, and focus on performance and quality.