The golden era of streaming
Last updated: 10 September 2022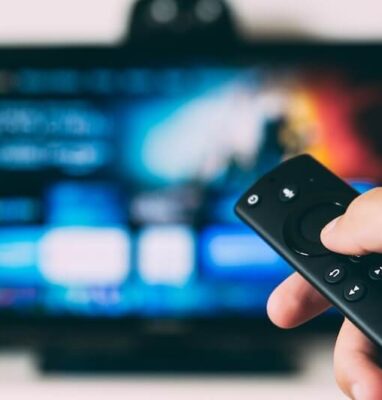 In july 2022, streaming viewership surpasses cable for first time in the U.S., says Nielsen. Streaming claimed the largest share of U.S. TV viewing in July—a first after four consecutive months of hitting new viewership highs. 
In 2018, the number of people on video streaming services exceeded subscriptions to traditional cable television worldwide for the first time, according to the industry association Motion Picture Association of America (MPAA), but this is the first time it has also surpassed cable viewing in the U.S.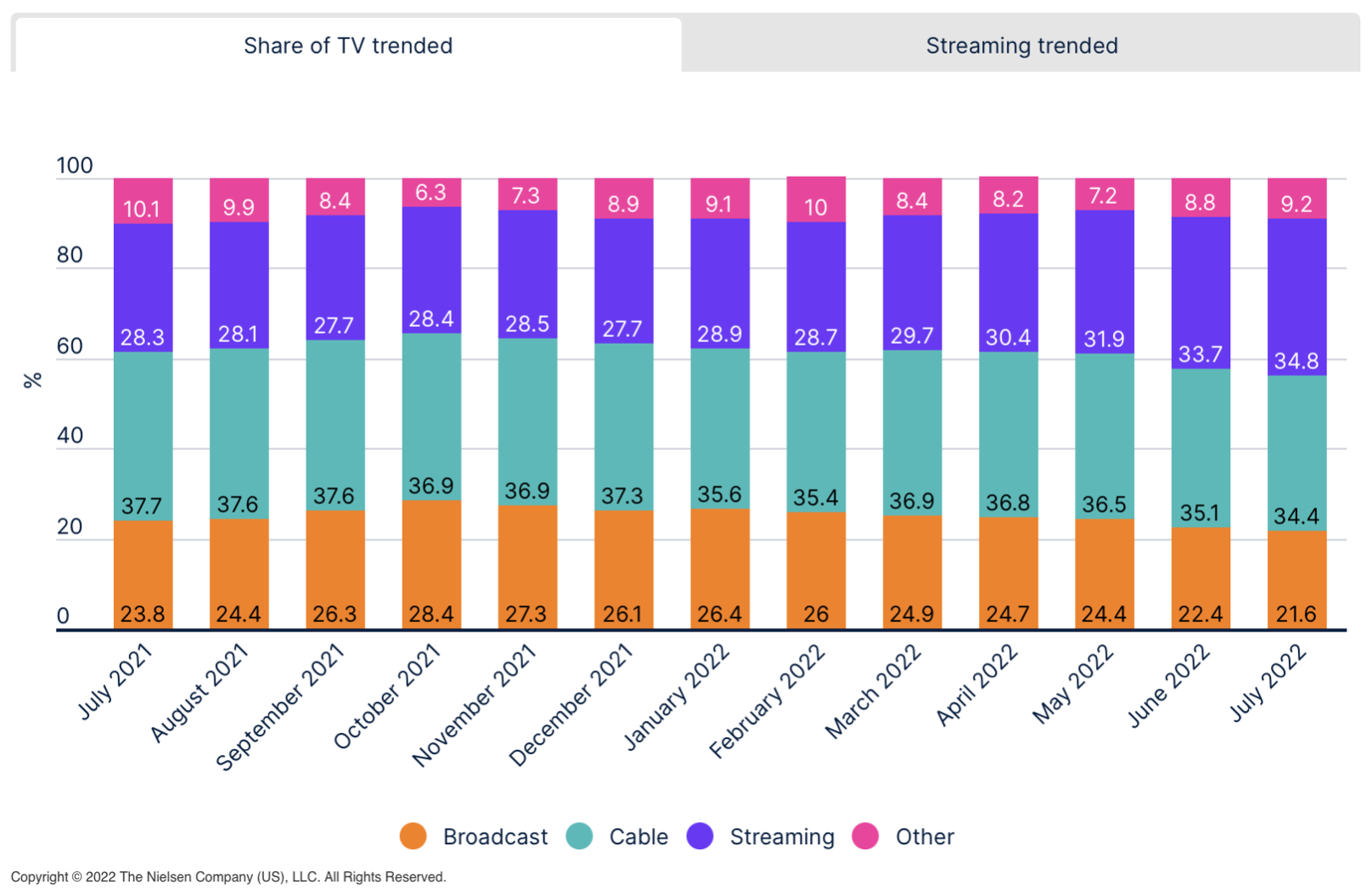 This is the golden era of streaming. The future is bright. Did you know that streaming was invented in the Netherlands? Jet-Stream (IBC hall 7, booth 7.c25) produced the world's first livestream in 1994. The company is unveiling their new streaming cloud this weekend. We interviewed founder & CEO Stef van der Ziel. 
Stef, did you foresee that streaming would overtake broadcasting?
"We sat at a bar, drank a beer, and thought how cool it would be to use the web for broadcasting. We tried and it worked. Just one frame per second, but it was live video. It blew my mind. I realized this would change broadcasting in ten years' time. It certainly became a mission, it only took a little longer, ha-ha."
How do you see the future of streaming?
"Streaming has a bright future, not just for OTT television and sports. Video, and especially live video, is the next best thing to share creativity and ideas, to communicate. Life online will be live. Learning, business communication, everything."
As a pioneer, what are your latest innovations?
"We built our own cloud, purpose-built for ultra-high-performance streaming. Jet-Stream Cloud is built for 8K. It is a broadcast grade streaming platform, beyond what generic clouds and CDNs can offer. Eight global CDNs are integrated. Smart algorithms drive costs down, while guaranteeing ultimate scale, performance, and uptime.
Running our own cloud enables us to launch new innovative services such as OnAir 4K, which turns your browser into a 4K live encoder, so anyone can start a professional live stream in a single click. This enables pro live streaming for reporters, eLearning, musicians, influencers, gamers, even your boss.
We recently won an award for Jet-Stream Mix, our cloud streaming workflow orchestration service. Mix is easier than video platforms and smarter than cloud media services. Mix lets you create advanced workflows easy, smart, and expert, in minutes, not months. This saves tremendous time and operational costs; you have full flexibility and control over every step in the process."
What are the main challenges for the streaming industry?
"First of all, carbon neutral streaming. There is a lot of focus in the industry on what is called the greening of streaming. Transcoding, storage, streaming and analytics can be very energy consuming. We use datacenters with extreme efficient cooling, which reduces energy consumption. Our new hardware uses the least watts per transcode and per stream. We use smart algorithms that track the popularity of every individual video in real-time. Capacity is instantly scaled up and down in our tiered infrastructure, reducing the footprint dramatically. Many vendors try to be carbon neutral by 2030. I'm proud that Jet-Stream Cloud is already there today: it is 100% powered by green energy.
Second: data protection. Media can contain very sensitive personal data. We have customers who stream live surgeries and job interviews, or film internal processes. And it is underestimated how much personal and sensitive data is in logs and analytics. They contain personal data of viewers. Your entire competitive sensitive business data is in there too: your format, popular titles, market, advertisers. You want to protect this. But there is this pesky law in the U.S. It demands access to any data if there is any U.S. involvement. Even if your data is stored in the E.U., even if you work with a E.U. subsidiary, even if there are standard clauses, your data is not safe. We cut all ties to non-EU vendors. Jet-Stream Cloud is European owned and hosted. All your media and data are protected by this secure cloud. We were recently audited by EDPS, Europe's data protection supervisor. We are 100% GDPR compliant.