The impact of sports streaming problems on piracy
Last updated: 19 October 2022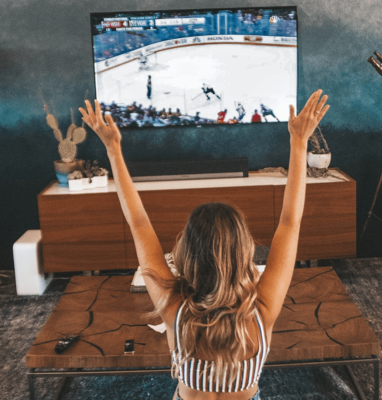 Users of sports streaming services are increasingly experiencing problems while watching sports events. Consumer dissatisfaction can lead to an increase in pirated content and a decrease in revenue for the streaming industry.
Digital video piracy is a huge issue for streaming service providers. According to recent studies, over half of the fans are using pirated services. However, most of them are showing interest to switch to legal options. Therefore, sports streaming services must do their best to provide customers with a great experience.
High-quality and reliable streaming is an essential aspect influencing customers' will to pay for live streams. Nowadays, fans are ready to pay extra for exclusive content, 4K streaming, live premium league matches and much more. However, by paying for subscriptions, viewers expect reliable service and feel disappointed when they don't get it. If the problem is not solved in time, it may lead to the loss of customers.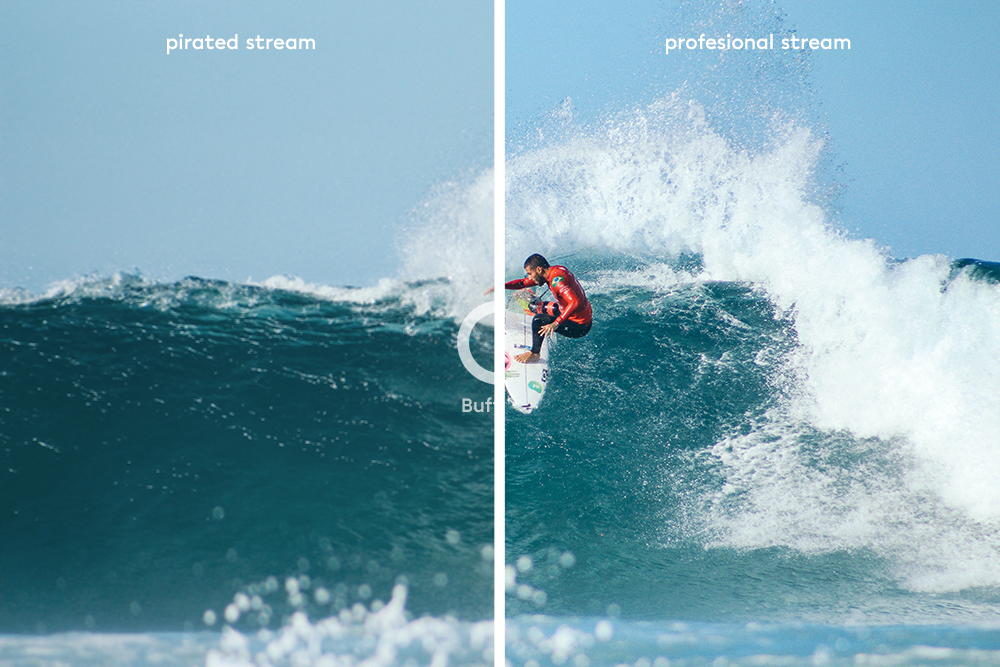 How Jet-Stream helps you fight piracy:
Since 2003, Jet-Stream provides professional live streaming and video hosting services to many European sports clubs including football, ice hockey, horse racing, dog racing, and basketball.
1. Performance: 430% faster
Imagine the frustration when streams start slow, and when they are rebuffering. Jet-Stream CDN delivers streams 430% faster than generic video platforms, CDNs and clouds. Streams start instantly and run smoothly without buffering. 4K and even 8K adaptive bit rate streams are supported out of the box, offering your satisfied audience the ultimate performance and quality. Read more about Jet-Stream Cloud.
2. Extreme uptime and scale
Outages are killing: subscribers will demand their money back, and switch to free piracy services. Thanks to advanced engineering, active load balancing, smart algorithms, and deep integrations of multiple global CDNs, the uptime of the Jet-Stream CDN is 99.999%, far higher than the actual uptime of generic CDNs. Less outages mean more satisfied paying viewers. Read more about Jet-Stream Multi CDN.
3. Low latency
Imagine the pain when the entire neighbourhood cheers for a goal and you must wait for half a minute. Streaming latency on average is 30 to 60 seconds, and it's even more with pirated services. With Jet-Stream, streaming latency is similar to digital cable and satellite tv.
4. High quality: 4K, 8K, 60fps
Transcoding can destroy image quality. Can you still see the ball or the puck? Sports images are rich in detail and have extremely fast motions. The audience expects high-quality material. Jet-Stream offers a passthrough mode, enabling you to deliver streams up to 8K quality in their pristine, original quality to your audience. The integrated transcoding services can be tuned to support up to 4K, and 60fps with sports optimizations. Learn more.
5. Secure: geo fence, URL signing, DRM
Are your streams republished? With Jet-Stream, individual videos and live streams can be secured, and geo-fenced. Using URL signing you can decide which viewer gets access to which titles. Decide which videos are free to air, behind a login wall, exclusive or paid. You can use any DRM service to encrypt your media and license your precious content. Learn more.
6. Data protection
According to research, consumers prefer services that actively protect their privacy. Jet-Stream is an EU entity, with an EU cloud, and uses no foreign services. We actively protect your competitive sensitive data in our secure cloud, and actively protect your audience. You get 100% reliable and accurate insights into audience behaviour and trends. We are 100% GDPR compliant, and EDPS audited. Learn more.
7. Branded interactive player
Consumers prefer an immersive professional environment to consume sports streams. Jet-Stream Privacy Player Pro is a professional HTML5 player, bundled for free. It contains no trackers, and lets you offer a professionally branded streaming video service towards your audience, enabling rich interactive services such as real-time data overlays, branding, sponsoring and call-to-actions. The rich user experience helps you keep subscribers satisfied. Learn more about Privacy Player Pro.
Do you want to make sure that your viewers receive high-quality and reliable content? We are happy to help you with that! Contact us today and receive a response within 24 business hours.
"Jet-Stream was not only the obvious choice to begin with, they have proven themselves time and again in the years of our partnership."
– Team Ajax.