Understanding streaming latency: a balance between performance, quality and delay.
Last updated: 14 February 2023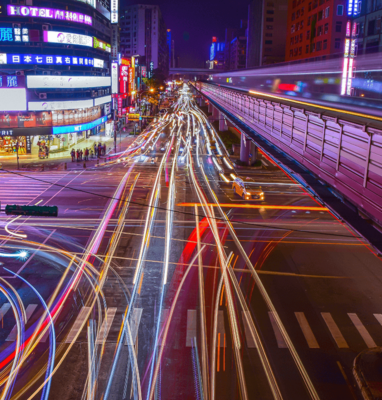 As video technology continues to advance, one of the considerations for live video streaming is latency. In other words, the delay between what is happening in real time and when you see it. This can make or break the viewing experience for live events, such as sports or interactive video communication.
What challenges do video platforms face when trying to achieve low latency?
The industry average latency for live streaming is around 30-40 seconds. This might not seem like a long time, but it can be annoying when you're watching a live sports event and your neighbours are already cheering or booing about a goal that you haven't even seen yet. Furthermore, low delay is crucial for interactive video communication and keeping all viewers in sync.
One of the biggest trade-offs with low latency is the risk of rebuffering and lower-quality streaming. Streaming platforms can do some tuning to lower the latency, but the lower you go, the more you risk a reduction in quality and reliability.
Many parts in the video pipeline can cause delays, such as the camera, the encoder, the upstream connection, routers, transcoders, transmuxers, origins, a chain of caches, unreliable internet, wifi, user devices, stream buffers in players, Airplay and Chromecast.
If you're in control of the entire stack, including the network, hardware, and software, you have more control over latency. This is more difficult for video platforms that outsource to third-party clouds. However, Jet-Stream offers a solution for those who are facing difficulties in achieving low delay for their live streams. With our innovative software and in-house streaming cloud, we have found a way to deliver reduced latency streams that are not only fast but also reliable and high-quality. It's one of the advantages of owning the entire stack from network and hardware to software and player.
How does Jet-Stream stand out from the rest?
What if we told you that Jet-Stream is offering 3-4 times less latency than the industry average, while still providing reliable and high-quality Full HD, 4K and even 8K streams?
3-4 times less latency
Our standard latency is just 10-12 seconds from glass to glass for 4K live streaming, using our OnAir 4K encoder, our MaelStrom CPU transcoders, our Airflow Multi CDN service, and the player buffer with 3x 4-second chunks. We have found that the majority of our customers and their viewers prefer high-quality, reliable streams over sub-10-second latency, and that's exactly what we're offering, while offering reduced delay, comparable to Cable and Satellite, a large improvement over the industry average.
Low and ultra-low latency possibilities
For interactive and real-time services, lower and even ultra-low latency can be important for some customers, which is why we offer custom Jet-Stream Cloud-powered origin services for those who need even lower response time for their HLS and DASH streams. Jet-Stream offers passthrough streaming without transcoding and can enable extremely low latency hardware transcoding. Also, with the ability to create their own low latency HLS and DASH streams directly from their own encoders and origin servers, our customers have the flexibility to stream exactly how they want to:
Jet-Stream's gold standard for high quality, reliable streaming with 3-4 times shorter delay than the industry average;
Jet-Stream optional hardware live transcoding with ultra-low latency processing;
Jet-Stream custom origin servers with low latency tuning;
Push or pull your low latency and ultra-low latency streams;
Bypass Jet-Stream transcoding to directly pass-through streams in their original quality to the audiences.
If you want to learn more about our low-latency streaming solutions and how we can help improve your live streaming experience, please do not hesitate to contact us.