What is live shopping?
Last updated: 19 December 2022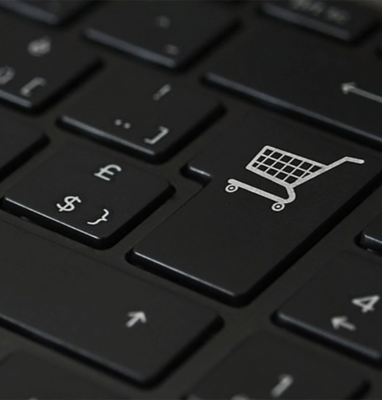 Live shopping is an emerging trend in e-commerce that is quickly gaining in popularity. This new approach to online shopping combines the interactivity of a live event, a store, or a studio presentation with the convenience of e-commerce, allowing consumers to discover and purchase products in real time.
Love live
Maybe the most important reason why live shopping is becoming popular is that live video brings your brand and product to life. Audiovisual content is so much more engaging compared to images and text. Thanks to (live) video, consumers will personally connect to your brand story and your products and are more likely to buy and pay premium prices.
Live is exciting
Another key reason why live shopping is the future of e-commerce is the sense of urgency it creates. By limiting the time that products are available for purchase, live shopping events create a sense of exclusivity, scarcity, and urgency that can drive consumers to make impulsive purchases. This can be particularly effective for products that are limited edition or have a high perceived value, such as luxury goods or collectables.
Live is social
Another reason why live shopping is the future of e-commerce is the social aspect. Many live shopping events feature hosts or influencers who interact with viewers and demonstrate the products, creating a more personal and engaging experience. The shoppers feel they are part of something special. This social aspect can also help to build a sense of community among shoppers, which can drive brand loyalty and repeat purchases.
Live is engaging and entertaining
In addition, live shopping allows businesses to showcase their products in a dynamic, entertaining and engaging way. It can be a useful tool for generating buzz and interest in new products. Live shopping events can also help to drive traffic to a business's website channels, increasing exposure and potentially leading to more sales.
Overall, live shopping is an exciting and innovative approach to e-commerce that is likely to continue to grow in popularity. With its ability to create urgency, build community, entertain, and drive sales, it is well-positioned to become an important part of the future of e-commerce.
Why Jet-Stream for live shopping and e-commerce video?
Expertise.
Jet-Stream invented streaming, in 1994. The company has tremendous experience in supporting companies with their streaming strategy, business cases, use cases, workflows, and operations.
Easy.
Jet-Stream Cloud makes streaming easy without making compromises. You can stream live up to 4K quality. In a single click, straight from your browser, without the need for technical skills. Publish the video player in a single click. Get real-time insights into audience behavior.
Show and sell to the world.
Jet-Stream has capacity to serve millions of viewers around the globe, with extreme availability, performance, and scale, so your shoppers will be fully engaged.
Immersive branding and interactivity.
You can fully customize the video player to your brand for this deep immersive shopping experience. You can add interactive layers such as shopping lists, shopping carts, overviews of items in inventory, and all other great call-to-actions and urgency calls that you can think of.
You're in control of your data.
With Jet-Stream your competitive sensitive data is yours. Data about your audience's behavior and your most popular products will never fall into the wrong hands. Jet-Stream actively protects your data. Your data is yours, and you will never be competed against yourself with your own data.
Your revenues are yours.
Jet-Stream does not eat into your margins. Jet-Stream services are competitive, the business model is based on low-entry accounts, traffic, and services, never your margins. We are a revenue driver for e-commerce, not a revenue eater.
Want to have a free consultation on the topic of streaming for e-commerce? Contact us!