Why online video and live streaming are strategic for publishers
Last updated: 2 February 2023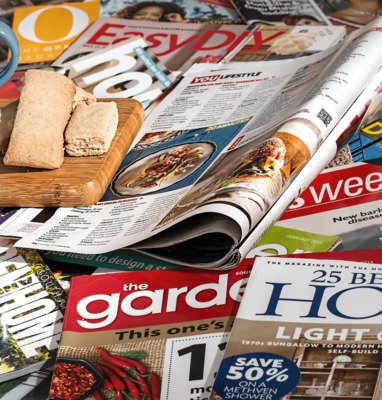 Online video and live streaming are becoming increasingly important tools for publishers. These technologies allow publishers to create and distribute engaging content in real time, reaching a wider audience and driving traffic and revenue.
1. Engaging and interactive content
Publishers are becoming media houses; they add a video to their text- and image-oriented services. One of the key reasons why online video and live streaming are important for publishers is the ability to provide more engaging and interactive content. By adding videos, podcasts and live streaming of events, radio and tv channels, publishers create content that is more engaging, content that can be dynamic and interactive. This can help to create a more personal and engaging experience for viewers, which can drive viewership and revenue.
2. Increased traffic and revenue
In addition, online video and live streaming can be valuable tools for driving traffic and revenue. Many publishers now use these technologies to create sponsored content or host advertising, which can generate additional income. Videos and live streaming can also be used to promote and sell subscriptions, merchandising, and other products, providing new revenue streams for publishers.
3. Wide audience reach
Another reason why online video and live streaming are important for publishers is the ability to reach a wider audience. By providing their media online, publishers can make more content available to anyone with an internet connection, regardless of their location. This can help to expand the reach of their content and increase engagement with their audience.
This however is also an opportunity for emerging competitive services that have a global expansion wish from day one, while many publishers have a local, regional, or national focus. While traditional publishers are comparing each other for market share, new services are heavily competing for the so-called 'eyeballs' on a global level.
Overall, online video and live streaming are important tools for publishers, offering a range of benefits for reaching a wider audience, creating engaging content, and driving traffic and revenue. As these technologies continue to evolve, it is likely that they will play an even greater role in the way that publishers create and distribute content.
Why Jet-Stream streaming for publishers?
A strong solid partner in online media with great expertise
Jet-Stream has the most expertise in the streaming industry. We invented streaming in 1994. The financially solid company is well known for its reliable platform and expertise. Jet-Stream goes beyond technology and supports you with your use cases, business cases and media strategy.
Workflow orchestration and automation for fast time-to-market, low-cost operation
Easy interfaces let you stream live and publish videos without the need for technical expertise. Engineers and developers can create advanced workflows so you can launch competitive media services in minutes, not months. Integrate your existing workflows and systems without the need (and costs) for a large staff.
A powerful cloud for media with great streaming applications
Jet-Stream operates its own streaming cloud, running its own applications for live streaming, transcoding, hosting, multi-CDN, security, player and analytics. Reach millions and millions of viewers across the globe at the highest quality with the highest performance. Outperform competition.
Support for all business cases, AVOD, SVOD, PVOD, FAST and hybrid models
Whether you want to offer free advertised media, advertised television, online radio, paid subscription services or pay-per-view, Jet-Stream supports all these monetization models so you can launch multiple revenue models.
Wide support for media: videos, podcasts, live events, television, and radio
Jet-Stream is your one-stop shop for managing all your media, so you can publish and monetize radio, audio, video, events, and television. No more silos.
Contextual Advertising to drive ad revenues and reduce CPM costs
Most publisher revenue models for media are ad-driven, based upon 3rd party data. This data is however blocked by browsers, threatening ad revenues. Jet-Stream is the first to introduce contextual video advertising, which reduces the cost per CPM and allows for fine targeting, keeping ad revenues high.
TCO control for lower cost competitive operation
Workflow orchestration, multi-CDN algorithms, and open architecture reduce the total cost of ownership for your internal FTE, streaming traffic, transcoding, and storage. Many applications are bundled for free, unlimited.
High uptime and performance to satisfy (paying) customers
The media industry average is 99.9% uptime for Full HD quality video. Jet-Stream offers 99.999% uptime for 4K, even 8K video, giving you the competitive edge to engage paying audiences and advertisers.
Reliable statistics and analytics
100% view capturing and 100% data analysis guarantee real-time insights in media consumption so you can measure the effects of changes and tune your offerings to improve results for ad revenues and direct monetization.
Multi-language support to scale into Europe and beyond
Multi-language subtitles and multi-language audio support are key to expanding into other territories. Integrations with automated translation services let you reuse and scale your content, at low costs.
White-labelled, multi-account platform
White label the service. Create and manage accounts per title, and per division. Separate workflows and share storage and traffic resources. Dedicated, isolated pods are possible. Overview usage and statistics.
Customizable branding and interactive services
Create branded video players that offer a unified immersive branding per title. Change colors, poster images, and play buttons and add dynamic overlays with call-to-action (to sell subscriptions, and sponsored merchandise).
Data protection: don't share your precious market data with third parties
Security features protect your business models and prevent deep linking and content hijacking. Jet-Stream is European and actively protects your media and your data in its European Cloud. Your precious data is yours. The privacy of your audience is protected too.
Would you like to learn more about our streaming services and how they can benefit your business? Feel free to contact us!