5 features that ensure broadcast continuity
Last updated: 9 March 2023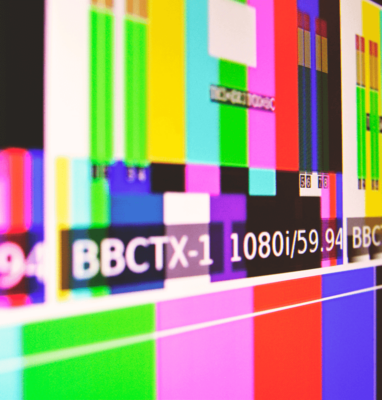 Broadcasting technology has come a long way since television and radio signals first appeared. But with the advent of the internet and streaming services, broadcasters now have even more options for delivering their content to audiences. And cloud streaming platforms, like Jet-Stream, are one of them.
The most important aspect of any streaming platform is its ability to ensure broadcast continuity. And cloud streaming platforms can offer you several features that ensure that your streams remain uninterrupted.
• Redundancy and failover mechanisms
Streaming services are created to guarantee the uninterrupted availability of broadcasts for your audiences, even if there is a system failure. To achieve this, redundancy and automatic failover mechanisms are employed to ensure that broadcasts remain accessible, even if the primary server experiences problems.
• Adaptive bitrate streaming
Adaptive bitrate streaming technology automatically modifies the quality of streams depending on the device and internet speed of the viewer. This feature ensures that viewers always receive high-quality streams that are optimized for their circumstances, no matter how fast or slow their internet connection is.
• Low latency
Cloud streaming platforms use advanced technology to minimize latency, which is the time it takes for a broadcast to reach a viewer. Thus, guaranteeing that viewers can enjoy your broadcast without any interruption or delay caused by buffering.
• Content delivery networks (CDNs)
CDNs refer to collections of servers that are situated in different regions across the globe. This setup guarantees that your audience can effortlessly retrieve streams from the nearest server, resulting in lower latency and better streaming efficiency.
• Security
Secure protocols and encryption are employed by cloud streaming platforms to guarantee the security of stream data. This way we make sure to prevent broadcast interruptions such as unauthorized access to streams by malicious actors and safeguard the data of your viewers.
These features all work together to ensure that broadcasts remain uninterrupted and of high quality. As technology continues to evolve, we can only expect cloud streaming platforms to become even more essential in the world of broadcasting. So don't miss out on the opportunity to reach a wider audience and deliver high-quality content. Invest in a reliable and innovative cloud streaming platform today and take your broadcasting to the next level!
Which streaming platform can ensure broadcast continuity?
With so many streaming platforms available, it can be challenging to decide which one to choose for your broadcasting needs. However, Jet-Stream stands out as a top choice for many reasons. Here are some key features that make Jet-Stream the ideal streaming platform for uninterrupted broadcasting:
Our active failover mechanisms ensure broadcast continuity in case of system failure, offering uptime of 99.999%.
Jet-Stream Cloud delivers adaptive bitrate streams 430% faster than generic CDNs and clouds, ensuring the highest possible bit rates, even up to 8K.
Deep network, hardware and software integration minimize latency for a near real-time viewing experience.
Intelligent algorithms actively switch between 9 global CDNs during network congestion, Jet-Stream Privacy Player Pro uses this intelligence to switch mid-stream.
Geo-fencing, URL signing, and encryption ensure that only authorized viewers can access the content.
Accurate and real-time streaming analytics provide audience behaviour insights for better decision-making.
Round-the-clock support minimizes downtime and ensures uninterrupted broadcasting.
In today's world of fast-paced content consumption, having a streaming platform that can deliver high-quality and prevent broadcast interruptions is crucial. And we have proven ourselves as a top choice for broadcasters due to our expertise in the streaming industry and advanced features that significantly simplify the broadcasting process for our partners. These include NH Media & AT5, Ajax, Broadcast Partners, and Eurovision Song Contest. Want to become one of them? Then don't wait for better times. Contact us already today, and we will set up a meeting to discuss your case.