Live spring live, bird life streams
Last updated: 30 July 2022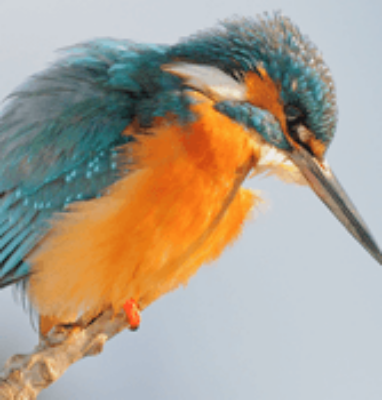 About Live Spring Live
Each year, the Bird Watch (Vogelbescherming) Live Spring Live project broadcasts high quality live footage of bird houses and nests. Bird lovers can watch birds build nests, lay breed and hatch eggs. You can see young birds grow up and make their first flight into the world. The streams are watched by millions.
Vogelbescherming & Jet-Stream
Many people underestimate the popularity of the Live Spring Live project. Millions of people watch eagles, falcons, swallows, owls, ice birds, cuckoos, herons, storks and many other birds come to life. Setting up a webcam and pushing the stream to a video platform is not that hard. However, such a large project, with such a specific use case and specific workflows require a specialist. That is why Jet-Stream became the selected streaming partner for Vogelbescherming and has supported the project for many years now.
Why Jet-Stream?
The business case is to entertain people with great live and on-demand footage on their website. There, the audience is asked to subscribe to the newsletter, donate, or become a paid member. To protect the business case and to save costs, all streams are secured on Jet-Stream cloud. Thanks to Jet-Stream URL signing, the organisation can allow or deny access per request.
Third parties are responsible for the cameras. Once the live RTMP signals arrive at Jet-Stream, streams are relayed in their original quality to the world via Jet-Stream Cloud and multiple CDNs. Jet-Stream Privacy Player Pro is used on their website to offer viewers a rich live experience across any device. Streams start ultra-fast thanks to optimisations in the cloud and the player.
On-demand videos are edited and stored on a third party cloud. The workflow was already there and the organisation did not have the resources to migrate the workflow to Jet-Stream yet. But the costs for video traffic were high. To improve the performance of the videos and to reduce costs by 50%, the third party cloud was added as a remote origin in a single click, and the videos are now streamed by Jet-Stream.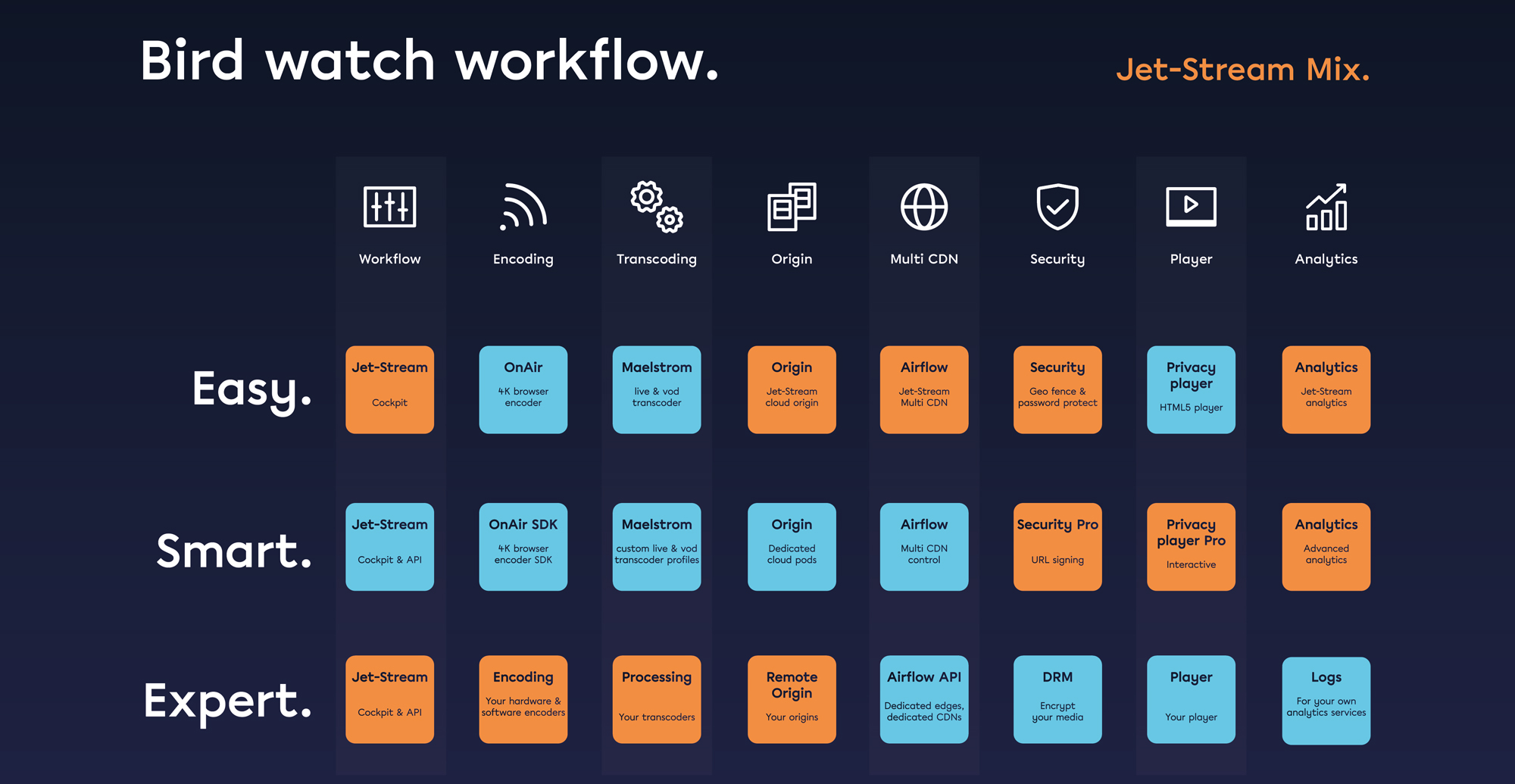 Jet-Stream supports the Live Spring Live project continuously by monitoring webcams and connections. Privacy Player Pro's interactive features are integrated. For example, graphic animations are overlayed on top of live streams, presenting call-to-actions to the viewers, to donate, for example.
"We selected Jet-Stream because their platform is easy to use, they have a lot of expertise and a great customer support. Moreover, we were able to start fast and small and incrementally professionalise the service at any time."
Jet-Stream is easy to use, they have a lot of expertise and a great customer support. We could not have built this service on a regular video platform. Jet-Stream is an invaluable partner.

Team Vogelbescherming
Services