NH and AT5 sign for 3 years with streaming specialist Jet-Stream
Last updated: 10 September 2022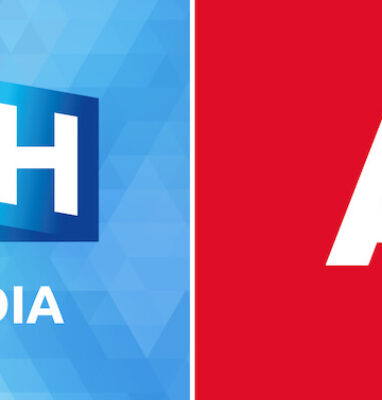 Broadcasters NH and AT5 extend their streaming contract with 3 years with Jet-Stream, which provides video streams (TV, visual radio and online exclusive), radio streams and video hosting.
This week Jet-Stream launches a series of new services, including its own new Streaming Cloud. A new broadcast application allows journalists to start a high quality live broadcast straight from their browser, at the touch of a button, without installation or technical knowledge.
New analytics software allows broadcasters to see trends and audience statistics based on reliable data without delay.
"We are a calamity broadcaster and want to be available on the Internet at all times. Streaming is complex and prone to errors. In the past, our experiences with suppliers have been mixed. Jet-Stream has proven to us in recent years that they operate at high level," said Sebastiaan Vos, Coordinator Online and Web-development.
"The Jet-Stream platform is easy to use. We can easily set up, automate and integrate more complex streaming processes. If we have any questions, we are helped quickly and competently. Jet-Stream does not feel like a remote supplier, but more like a specialist partner who stands beside us, leads the way in innovation, and proactively makes suggestions for improvements."
Stef van der Ziel of Jet-Stream: "I am very pleased with this continuation. NH and AT5 have been running on our new streaming cloud since the beginning of this year, as one of the first users. That was quite exciting. Thankfully, this step has further increased the availability and quality; the new cloud proves its added value. We tested the livestreams of NH and AT5 via other clouds. Via Jet-Stream Cloud the streams load more than 400% faster."
The broadcasters praise Jet-Stream's privacy efforts. If there is a link with an American Cloud provider, there are risks of data sharing and European legislation is not complied with, even if the data is in Europe, even if the company works with a European subsidiary, as the National Cybersecurity Centre recently found.
Jet-Stream is as yet the only streaming service provider audited by EDPS – the European Data Protection Authority – and declared 100% AVG/GDPR safe. EDPS recently broadcasted its European data protection conference live via Jet-Stream.
"Especially as a public broadcaster you have to comply with the legislation. You have to protect your data and your audience. It is time that all broadcasters take measures in this respect. We have taken that responsibility," says van der Ziel.
Sustainability is also mentioned as an advantage. Jet-Stream Cloud runs on green electricity. The platform dynamically switches capacity up and down, based on the number of viewers per video and per stream. This saves a lot of energy. This saves on energy costs, so Jet-Stream's service also competes on price.